Coffee Pods are Gaining Popularity in Southeast Asia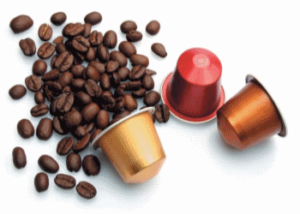 Besides the sachets of instant coffee – a section of coffee industry that is highly popular in Asia, another coffee segment seems to be gaining popularity in Southeast Asia: the coffee pods. The market for coffee pods in Asia is on the rise according to en.netralnews.com and channelnewsasia.com.
Though Asia is one of the world's regions that still hold great potential for growth of coffee industry, the lack of disposable income never allowed its popularity to grow beyond instant coffee. But Asian middle class is getting better financially. Anthony Ku, Director of Eco ConneX based in Singapore estimated 1.7 billion Asians to have better purchasing power by 2020, stating; "…some of that will be on coffee." according to a 2014 GCR Magazine article.
The prediction was never arbitrary. In the South Asian region growth pattern for coffee is changing. It is no longer just about the instant coffee for Nestlé, the other segment; coffee pods, has also gained wide popularity as they introduced it to the consumers. Showing fast growth from the year 2011 on-wards, coffee pods have been growing at a rate of 5% each year in the Singaporean market leaving behind instant coffee that has annual growth rate of 2% in the same time frame – according to Euromonitor.
Nestlé entered the coffee pod segment in Singapore in 2008 with its brand called Nespresso. Big part of the market, in terms of coffee pods, is held by Nestlé, with its second brand Dolce Gusto which is comparatively cheaper says Euromonitor.
Another market research company Mintel also indicated the rising sale of coffee pods between the years 2011 (11%) and 2014 (25%) around the world. Meanwhile the sale of ground or bean coffee showed no particular variance for the same time frame. For the last five years, coffee pods showed increased sale in the wealthier countries in Asian Pacific region like South Korea, Taiwan and Australia. However the leading pod consumer in the region turned out to be Japan according to the Mintel's data.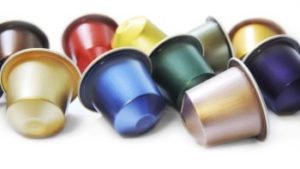 But there is more to the Southeast region of Asia. Merely 4% of coffee pod launches that happened over the Asia-Pacific region from 2012 to 2017; happened in Malaysia, 3% in Singapore, 3% in Indonesia, 2% in Vietnam and only 1% in Thailand according to en.netralnews.com.
Wee Hao, co-founder of Medano Coffee, a pod making company based in Singapore, sees Southeast Asia as a market with great potential for pod coffee. Along with pods the Southeast Asian market holds a great potential for coffee machines as well. Giorgio Vergano, co-founder of Iris Group, a Singapore based company that started in 2015 and makes pods that are compatible with Nespresso and Dolce Gusto machines, agreed as he called pods "today the fastest growing sector of the coffee business".
While pods are great at providing variety with convenience, they are criticised globally for huge amount of trash they cause in very short time period. Criticism or litter production isn't their only limiting factor. As mentioned before instant coffee occupies a large space in the Asian coffee market. 42% coffee launches in Asia Pacific were about instant coffee of any sort. Whereas just 20% of launches in Europe were related to instant coffee and even less (just 6%) launches happened in North America when it came to instant coffee for year 2016.
While disposable income is on the rise in Asian region, GDP per head for 10-country Association of Southeast Asian Nations was found to be $3,867 in August 2016, way lower than that of across the 28-country European Union ($32,414 in 2016) according to en.netralnews.com.
Comparison makes it clear how pods are still far from the reach of millions of Southeast Asian consumers. Wee Hao estimates a pod to be about 60 [Singapore] cents or ($0.43) a cup. Not just the pods, in Asia, coffee machines too cost double the price compared to what they might have cost in Europe. Reason is the tariff that comes with, while importing coffee machinery or relevant products from Western countries.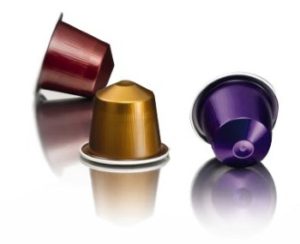 While global market share held by Nestlé in terms of coffee pods market fell from being 13% (2011) to 11.1% in 2015 according to Euromonitor, the reason wasn't that pods lost their popularity, it was because many new players emerged in the market. One worth mentioning global player is Keurig Green Mountain whose pods are compatible with Nespresso machines too. Then there are local companies too in Asia launching their own range of coffee pods. Owl International, Hook Coffee and Boncafé, all from Singapore, offer Nespresso-compatible pods. A local café chain The Providore also offer pods to the customers (also compatible with Nespresso machine).
As the competitive landscape is changing, Nespresso has made price adjustment for their capsule range in Singaporean market according to channelnewsasia.com. Country manager for Nespresso Singapore – Matthieu Pougin however disagreed, saying the price cuts were made because the company "now have the ability and want to offer the Nespresso experience to a bigger group of consumers."
Nescafe Dolce Gusto has no such plans. Mr Chow Phee Chat, the brand's head of business in Singapore sees positive growth in near future saying, "Currently, the capsule segment remains one of the smallest within the market so we do project that it will still be growing very fast."
"We have a place in the market. We offer a variety of beverages not just for coffee enthusiasts… but also tea and hot chocolate. We are a coffee system that not only offers good quality coffee, but beverages for the whole family" adds Mr Chow Phee Chat. The brand has also launched a new coffee machine "Eclipse" which embodies a circular shape and touch screen interface.
Bottom line is, there is gap between the Asian consumer's average income and coffee pod's prices. But there is a space that's still untapped- an opportunity and room available for growth of coffee pods and coffee machines in Asia.
Writer and content contributor for international magazines and websites.
Nida has been writing professionally for CoffeeBI since March 2016.