Besides the sachets of instant coffee – a section of coffee industry that is highly popular in Asia, another coffee segment seems to be gaining popularity in Southeast Asia: the coffee pods. The market for coffee pods in Asia is on the rise according to en.netralnews.com and channelnewsasia.com.
Though Asia is one of the world's regions that still hold great potential for growth of coffee industry, the lack of disposable income never allowed its popularity to grow beyond instant coffee. But Asian middle class is getting better financially. Anthony Ku, Director of Eco ConneX based in Singapore estimated 1.7 billion Asians to have better purchasing power by 2020, stating; "…some of that will be on coffee." according to a 2014 GCR Magazine article.
The prediction was never arbitrary. In the South Asian region growth pattern for coffee is changing. It is no longer just about the instant coffee for Nestlé, the other segment; coffee pods, has also gained wide popularity as they introduced ...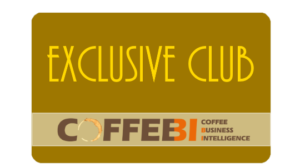 This content is reserved for CoffeeBI Exclusive Club members.  You can join our club by subscribing to the CoffeeBI Membership Program. Log in to access your Club area or sign up now, it's free: click here to sign up.