Italy lost in coffee business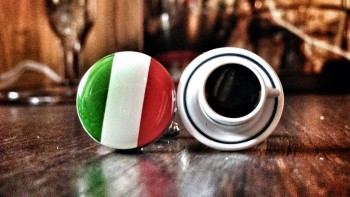 MILAN – When you say "espresso" you mean Italy, but how much has Italy been losing in terms of business over the recent years?
On February 26th Mr Schultz announced a deal with Percassi, a retail developer, to open the Starbucks' first location in Milan. The American firm was the first to get the café culture global as well as Nestlé, the Swiss coffee empire, has been the first to invade the market with home espresso machines.
The Economist is ruthless to point out that also the world's second and third-largest coffee groups, which merged in 2015 to create Jacobs Douwe Egberts, were American and Dutch, respectively.
Italy's coffee firms are trying to grab more of the global industry for themselves. Last year Lavazza, Italy's biggest coffee firm, bought Douwe Egberts' Carte Noire premium brand for €800m ($870m), making it the market leader in France. That followed an initial public offering of 40% of Massimo Zanetti, to raise capital for expansion.
Zanetti owns a score of brands, including Boncafé, an Asian roaster; and it is buying a stake in Club Coffee, a Canadian firm with which it has developed compostable capsules. Besides continuing to develop its business-to-business side, Illycaffé is expanding its younger direct-to-consumer arm.
Would you like to analyse any specific topic? Reserve a Premium Insight about the Italian market: contact us.