In the last couple of decades, coffee industry has evolved significantly, therefore, local restaurants cannot serve standard cups of coffee and have to differentiate themselves from their competitors. Here's a guide on how to turn your business into a profit generator.
First of all, you have to decide on what wish to offer. Whether it is a range of flavored Americano drinks or milk-based coffees, the right coffee machine will help to intensify or, on the contrary, diminish the real taste of your drink.
Espresso is the basic of all the coffee drinks so, in order to get the most of its grounded beans, we found two valuable suggestions: bean to cup machine and espresso machine. Bean to cup machines have all the process automated while espresso machines are semi-automated, meaning grinding, tamping and dosing are done manually.
What's the difference?
Bean to cup technology is able to satisfy hundreds of consumers at a quick speed, however, an espresso machine, with a manual use, stil...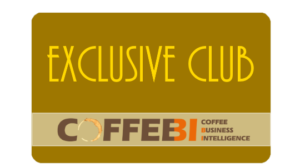 This content is reserved for CoffeeBI Exclusive Club members.  You can join our club by subscribing to the CoffeeBI Membership Program. Log in to access your Club area or sign up now, it's free: click here to sign up.