When buying a coffee machine you need to consider a few factors to ensure the machine caters to your needs. Depending on what you will use the machine for, whether it's for the home, an office, or for your restaurant or cafe, you will need to ensure that the machine can meet your demands. Go through this checklist before making your purchase:
1. Type of machine
There are five main kinds to choose from, with varying functionality:
Bean to cup: brew a fresh cup every time. This machine grinds the beans as you use it, so you don't lose any of the flavorsome oils in the beans.
Manual espresso: make a professional tasting cup of coffee every time, tailored specifically to your preferences. While they can range from simple to very complex, they can be a bit tricky to get the hang of with all the levers.
Capsules: an easy-to-use solution where you simply place a pod in the machine and wait a few seconds for a nicely brewed coffee.
Filter coffee: a fail-proof, affordable type of mach...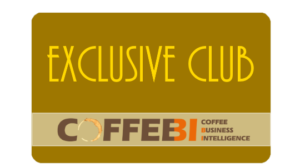 This content is reserved for CoffeeBI Exclusive Club members.  You can join our club by subscribing to the CoffeeBI Membership Program. Log in to access your Club area or sign up now, it's free: click here to sign up.