Cameroon: Government Encourages Coffee Cultivation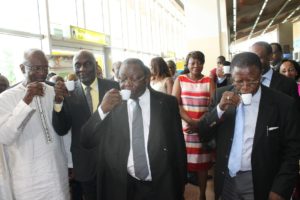 Cameroon's Minister of trade, Luc Magloire Atangana, has called on youths to be more involved in cocoa and coffee production. He made this call as he opened a two day forum by the Cocoa-Coffee Inter-professional Council (CCIC) aimed at revamping the cocoa and coffee sector.
Dubbed the "New Generation", the forum seeks to promote professional insertion of youths in the sector and to empower cocoa and coffee cultivators to enhance the country's economic sustainability.
It should be noted that the Cameroon government has been for the past months struggling to boost the coffee sector. During the 2016 edition of the International Festival of Cameroonian Coffee, (Festicoffee), coffee merchants in Cameroon proposed the concept of putting in place coffee hours in the administration. During this coffee hours, administrative or public servants are called upon to consume local coffee in order to increase local consumption. Local consumption is 600 grams of coffee per person in a year.
If this idea is effective, it means a minimum of 270,000 cups of coffee (number of civil servants) would be served daily. In a study presented by the Institute of Agronomic Research for Development (IRAD) during the last Festicoffee, it was stated that "caffeine prolongs attentiveness and reinforces the resistance to tiredness. A few cups of coffee chase away the feeling of weariness during work, or repetitive tasks".
June 29, 2016, at the esplanade of the "Immeuble Rose" that hosts five ministerial departments, saw the launch of the Cameroonian Coffee Tasting Day for public servants. This came following the resolution taken at the 2016 Festicoffee. As a result of this, some local coffee grinders have sent proposals to some administrative services to set up coffee stands.
The civil service in Cameroon has about 260,000 employees. If this statistics is taken into consideration, then it will be good business for local coffee grinders. Coffee is one of the most important export commodity in Cameroon. The country grows both the arabica (western highlands) and robusta (coastal region) coffee. Cameroon was ranked 31st largest producer in the world in 2014. The government of Cameroon launched plans on September 30, 2014 to boost the production of arabica and robusta to 35,000 and 120,000 tonnes respectively by 2020. This led to a 100% increase in export levies on coffee to finance the project.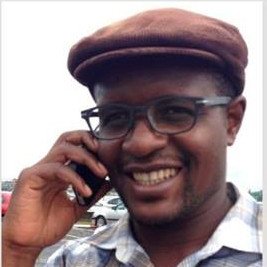 I am a blogger and an experienced freelance digital content writer with focus on small business, finance, agribusiness and tax law.