Coffee Culture in Arab Countries: From Tradition to Innovation
According to legend, coffee originates from Ethiopia, it is well documented that coffee drinking and knowledge of the coffee plant can be established in the middle of the fifteenth century in the Sufi monasteries of the Yemen in southern Arabia. Nowadays, Arab countries aren't as big coffee drinkers as the Finns, who are the top consumers, according to ICO statistics, and coffee consumption remains related to specific events and drink types such as  murra, a traditional bitter coffee from Syria. But from Dubai all across the Middle East, coffee culture is booming like never before with growth in the double digits expected for years to come*(1).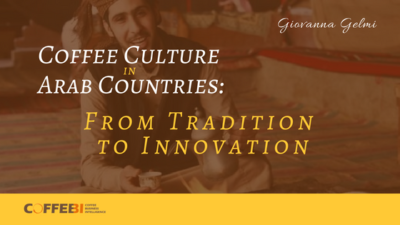 The Middle East and Gulf region has a market of between 4.5 and 5 million 60-kilogram bags. As the main hub for the region, Dubai has long been the trend setter for the region and at the center of any new development.
The top 3 Arab countries leading the list of coffee consumers (kg per capita) are: Lebanon, Algeria and Qatar. Egypt, with its 0,1 Kg per capita, closes the list of ICO Statistics.
With 4.8 Kg coffee consumption per capita, Lebanon is the top coffee consumer among the Arab countries, according to ICO. Let's have a look at the top 3 coffee consumers of the ICO list:
Lebanon
If you drink a white coffee in Lebanon don't expect to find any real coffee in it, because white coffee is a caffeine-free tisane made from sweet-scented orange flower or rose water and has nothing to do with coffee!
However, if you want to drink a real coffee in Lebanon, you have to drink it from a typical long-handled coffee pot called Rakwe. In a rakwe you normally find an Arabic coffee, flavored with cardamom and it's very sweet.
'Lebanese Coffee' is an ethnic food. Lebanon exports 'Lebanese Coffee' to more than 40 countries around the world. However, today, different categories of coffee are gaining market share because people's lifestyles are changing.
According to Lebanese Customs, approximately 9,092 tons of instant coffee were imported to Lebanon in 2016. Therefore, an estimate of the domestic consumption of instant coffee can be inferred from the customs figures, in which consumption grew by 27% between 2013 and 2016. Some market players also estimate that instant coffee consumption measured in terms of sell out in modern trade (supermarkets/minimarkets) and traditional trade (groceries) stood at around 6,700 tons in the period of Oct 2016 to Sept 2017. Instant coffee may become a risk for the local market and Lebanese coffee producers. Traditional Lebanese Coffee is part of regular life of Lebanese and Arab drinkers. Sharing it is synonymous with quality time with family or loved ones, to make friends, to be hospitable, to welcome tourists, to show courtesy, and to break the ice when meeting new people. Today, instant coffee is gaining market share because of changing lifestyle.
According to BLOM Invest's market research (survey), not all local coffee producers are fully equipped nor fully matured yet to export their products; however, almost all of them have pushed for developmental plans which are well underway as of Oct 2017's market survey. By market consensus, Café Najjar is the leader in the local production and export of Lebanese Coffee. To date, Najjar's volume of local production and Lebanese coffee exports make up 70% of the Lebanese Coffee market*(2).
Algeria
With 3.5 Kg coffee consumption per capita, Algeria ranks second in the list, according to ICO Statistics.
Fresh ground coffee pods also have a great opportunity for growth. The increasing number of Algerians working in formal environments who are adopting western habits such as drinking coffee made from fresh ground coffee pods, as well as Algerians returning to the country and expats arriving, has helped create a potential pool of middle- to high-income consumers. According to Euromonitor International, Eurl Facto with its Facto brand continued to lead value sales of coffee in 2017 due to strong brand recognition resulting from its longstanding presence in Algeria, followed by Nestlé SA with its Nescafé brand due to the company's strong presence in instant coffee. However, in volume terms Société Industrielle du Café Sarl continued to lead in 2017, followed by Eurl Facto, while Nestlé ranked far behind.
Qatar
In Qatar (2.2 Kg coffee consumption per capita), coffee is mixed with cardamom, saffron, and a hint of coffee mate. Sugar is never added, in order to preserve the strong taste. In 2016, Qatar had its first International Coffee Expo (ICE Doha) in Katara Cultural Village. Qatar is one of the world's emerging coffee markets along with the GCC; in the coming years, the GCC and a few other emerging markets are set to reach 50% of the world's total coffee consumption. With the coffee industry quickly expanding into the region, the opportunities are endless for all levels of coffee production. The number of coffee houses and cafes in the region has increased immensely in recent years, especially in Doha *(3)
The coffee culture in these countries is changing very rapidly, coffee chains like Coffee Planet are experiencing great success and growing vision, they are literally cultivating new coffee drinkers! But greater research is needed to explore how the coffee industry is developing in different countries across the region, and to consider the potential future pathways for growth.
(1)* Source: Tea & Coffee Trade Journal's
(2)* Source: BLOM Invest Bank Report
(3)* Source: Qatar eating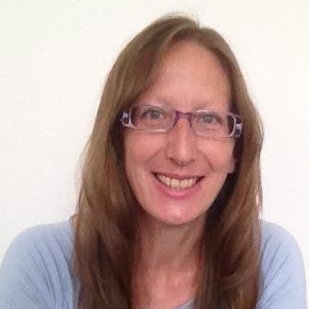 Giovanna is a coffee writer and book author, with a particular expertise in web visibility and online marketing solutions for Italian Coffee Roasters and Ho.Re.Ca realities.
Giovanna in numbers: 2 Master's degrees at Milan State University (Food Sciences 107/110 and Agricultural Science 110/110), 1 Master in Management of Development Projects and 1 Scholarship to Escuela Politecnica Nacional of Quito, Ecuador, where she was involved in Cocoa and Coffee Projects, 7 years teaching in Cooking Schools in Italy and Germany, 4 spoken and written languages, 10 years as freelance Journalist for Notiziario Torrefattori, 3 published books and 1 badge as Foreign Press released by German Photojournalist Association (Card No. BPA12A19895-017).