UK: The Boom In Specialty Coffee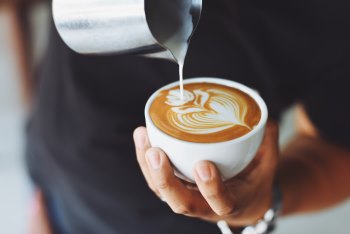 Artisan Coffee Roasters are prospering in the UK. The last five to six years have demonstrated rapid growth of roasteries with about 300 roasteries operating by 2015. The fact is nourished by the fact that the UK coffee lovers are tired of low cost dull drinks and have a desire of more refreshing flavors. The growth of coffee roasters is approximated at 20% per year although the artisan coffee makes up less than 1% of total coffee market growth, as the biggest portion about 65% is contributed by instant coffee, according to the Guardian.
Despite the economic crisis that is currently happening in many European countries, the coffee market in the United Kingdom has continued to grow with an average rate of +3.6% in quantity, between 2011 to 2015, and +11% considering only the last two years, Dataresearch exteems. The main reason for these results is due to the increase of coffee lovers in a country traditionally linked to the consumption of tea. The relationship between coffee and tea is about one to two and a half, and numerous coffee shops have opened in the last few years.
A few roasters out of the many operating in the UK are introduced here:
The Monmouth coffee started out in 1978 in a basement of a Monmouth street shop. For thirty years they roasted their coffee in rather old fashioned machines in a single Covent Garden shop, but with great passion kept going every day. Today they hold world class standard when it comes to sourcing, roasting and brewing. They have three locations in total, at Covent Garden, the Borough Market and Maltby Street, Bermondsey. Their Maltby Street outlet uses two roasters that are made by Petrocini, from Bologna Italy.
The Nude espresso artisan coffee roaster is another worth mentioning name. They carry out every step by hand like real craftsmen. This shows their passion for coffee and the secret behind their high quality maintenance. They also offer training school for novice coffee enthusiasts where the training program is monitored by their head Barista trainer Kurtis Leigh. They also offer basic guidance at every step when working with a new wholesale customer. They have two cafes at Hanbury Street and Soho Square.
Writer and content contributor for international magazines and websites.
Nida has been writing professionally for CoffeeBI since March 2016.