3 Easy Marketing Strategies for Coffee Shops
How much do you think a barista invests in marketing?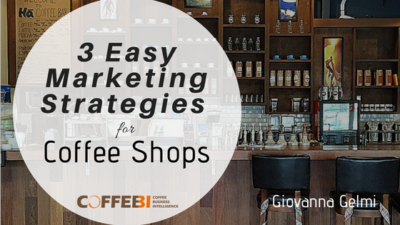 According to research conducted by Barista Magazine, 70% of bar owners invest less than $100 per month in marketing in the United States and this is likely lower in Europe. The problem is not only the lack of investment but more the lack of ideas and concentration on marketing for small enterprises, coffee shops, bars and small rosters.
If we think that the investment from big coffee chains towards marketing and projects to attract new clients are in the range of multi million dollars, the total passive attitude of small owners doesn't make sense.
Independent shops have to find their unique weapon, like David against Goliath, so let's start with a few smart ideas, easy to put in place and not too expensive.
1) Make your place attractive!
Maybe it sounds self-evident, but it is really important that your door is visible and attractive. Many locals' entrances are dark, not very visible, hidden from the public, in some cases it is not clear where the entrance is located and, worst of all, it is not immediately clear what is being offered and the advantage to customers. Remember that most people discover new shops just by passing in front of them, they find them by chance. Here are 3 simple ways to make your signage more visible and appealing:
Put this signage please in the right direction!
Not all places are visible or located in the middle of a busy crossroad, some of them are more hidden so good signage can easily direct traffic to your way.
Offer free samples and gain new customers!
This is an easy way to not complicate normal people's lives and even to give them a little rest and a reason to remember you. They are walking along the street, they have to slow down to try your coffee and have time to memorize it. A free sample and a great smile are the best weapons to activate word of mouth.
The habit does not make the monk but…
Even if you are truly convinced that external appearance isn't the most important thing, we are talking about a public activity, in which lots of people enter and immediately form a first impression, so it has to be a good one.
The visual appeal of the shop plays a big role in catching the attention of people while they are walking or driving, even if they are looking for something else at the time!
This does not mean you have to sound arrogant or extravagant, the best coffee places have one thing in common: they look familiar, they attract you with their easy-going style and make you want to stay and drink a great coffee!
2) Activate valuable word of mouth
Have you ever focused on the number of marketing opportunities that surround you and are completely free?
Normally, a person speaks with 5 to 10 people a day and for every decision we have to take, we first ask good old Google and then go to our best friend or a person we trust!
We use friend recommendations for everything, even when choosing a doctor or buying a house, so why not do the same for a coffee place or to know what type of coffee to drink?
If we can offer a small reminder of our place in the memories and opinions of our clients, they will automatically talk about us and advise other people to try our coffee and our place.
And now comes the big question: how can you ensure your coffee shop is recommended in the community? So, let me give you a few tips.
Firstly, you have to encourage recommendations, be open and direct with your customers and offer them discounts or special treatment for every recommendation they give on your behalf, it could be a free coffee or loyalty card. It's up to you to find the best solution.
The second possibility to achieving good word of mouth is to use Instagram. On your profile there is the possibility to see the posts of influencers near your place, at this point it will be easy to invite them to your place or ask them to talk about your coffee shop. You can choose the influencer near you.
Stay connected with your customers in the real world and in the virtual world, let them know you care about their opinions, even when their opinions differ to yours. The two elements that generate word of mouth marketing are quality of coffee and customer service.
In the end, we are all humans and what we really aspire to is to have a good social experience, this is what we really have to take into account. It is very important to respect the people working for us, understand their motivation to work, and train them to be kind, open and patient with people.
Life is already hard, drinking coffee has to be simple and relaxing! For coffee lovers, good coffee is like milk for babies! Let them drink a good one, they will be forever grateful.
3) We are in a social era: don't hesitate to use this to your advantage
Social media is an incredibly strong weapon to create a group of followers or spread your ideas, but you have to dedicate a little bit of time to them (even 20 minutes a day).
There are so many web pages, Facebook pages, and Instagram profiles! Being active means dedicating time every day to them with posts, photos, ideas, greetings.
Even worse, most coffee shops are totally absent from platforms like YouTube or Snapchat.
You have to create content that is interesting and keeps your customers or potential customers tuned into the atmosphere of your place and making people want to cross the road to see you!
Nowadays, it is possible to create small videos using only a phone but many coffee owners don't do that.
There is a huge free space to become a coffee expert and spread your experience to coffee lovers, but many coffee owners don't take advantage of it, they just remain in their niche, waiting for big companies to do all the work.
Small coffee owners should start their activity on social media before even opening their real place, this is important to create engagement and interact with future customers.
If you have 1 million euros or only 1 euro, the key to every marketing strategy is staying tuned to your clients online/offline.
If you want to surround yourself with coffee lovers, be a coffee lover in love with their job!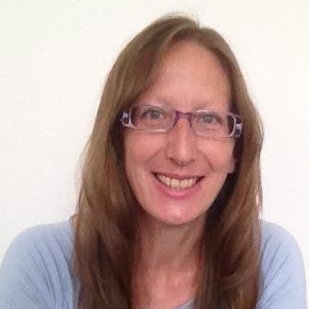 Giovanna is a coffee writer and book author, with a particular expertise in web visibility and online marketing solutions for Italian Coffee Roasters and Ho.Re.Ca realities.
Giovanna in numbers: 2 Master's degrees at Milan State University (Food Sciences 107/110 and Agricultural Science 110/110), 1 Master in Management of Development Projects and 1 Scholarship to Escuela Politecnica Nacional of Quito, Ecuador, where she was involved in Cocoa and Coffee Projects, 7 years teaching in Cooking Schools in Italy and Germany, 4 spoken and written languages, 10 years as freelance Journalist for Notiziario Torrefattori, 3 published books and 1 badge as Foreign Press released by German Photojournalist Association (Card No. BPA12A19895-017).