Luckin and the Hot Coffee Delivery Model (part 1)
While in the U.S and Europe the newest trend topic is Cold Brew or Nitro Cold Brew, on the other side of the world, some tidings could change the coffee demand, as we know.
Here's some news:
China Daily: Luckin Coffee mulls expansion (May 2018)
China Daily: Luckin Coffee accuses Starbucks of monopolizing the market (May 2018)
China Daily: Beijing upstart looking to challenge Starbucks (June 2018)
Reuters: China startup Luckin Coffee raises $200 million to propel expansion (July 2018);
Reuters: Fast-growing Luckin brews up a threat to Starbucks (July 2018)
NY Times: Starbucks Teams Up with Alibaba on Coffee Delivery, as it tries to keep its throne in China (August 2018)
Business Insider: Starbucks, Alibaba announce China delivery venture (August 2018)
But, what is going on?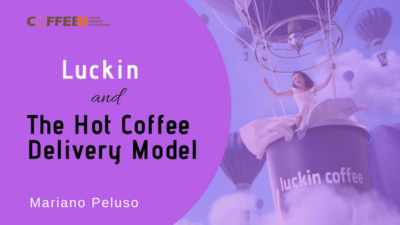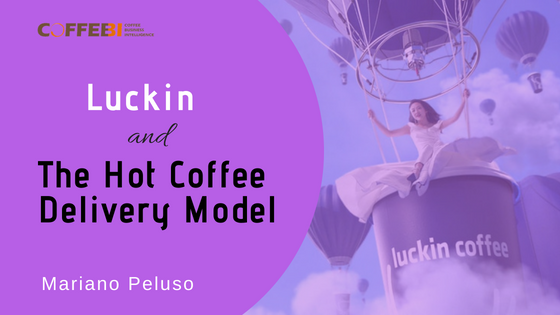 Luckin, the coffee chain that come out of nowhere, has the potential to beat Starbucks in China but, with its model based on hot coffee delivery, it opens new scenarios for the coffee business.
 Luckin coffee was founded in October 2017 by Qian Zhiya and has had impressive expansion. At the end of July 2018 there were about 660 coffee shops in China, making it the second largest chain after Starbucks (3,300 stores). The UK chain, Costa, needed about 12 years to open 440 stores in China.
Luckin is considered a new "unicorn startup company" with a market value of more than US $ 1 billion.
As explained by Qian Zhiya, Luckin Coffee founds its business model starting from some weak points of coffee shops in China: high prices and lack of presence. "In western countries, the price of a cup of coffee consists of only 1/1,000 of people's monthly income. In contrast, it is almost 1/100 for people living in China". "Also, the number of coffee shops in the mainland is very limited. As opposed to Taiwan, where the population of 23.5 million enjoys over 5,000 CITY CAFE shops (a brand launched by 7-Eleven), there are only 300 Starbucks stores in Beijing, a city populated with 29 million people".
Luckin Coffee bases its success on:
low prices: 24 yuan against 31 in Starbucks for a cappuccino or latte, and 21 yuan against 27 for an American coffee;
good coffee quality: guaranteed from Arabica coffee beans sourced directly from Ethiopia and through the consulting and the training of Andrea Lattuada, founder of 9bar Coffee Academy and AST Authorized Trainer recognized by the SCA, Specialty Coffee Association;
delivery service: in cooperation with SF Express that promises to compensate consumers if delivery takes more than 30 minutes. Luckin also has a number of locations that are not open to the public, where delivery orders are processed and dispatched:
digital: customers can order coffee via an app, watch a livestream of their coffee being made, and have it delivered to their door.
The company's target is overall younger generations, that study or work, are smart with new technology and social networks. Luckin invested about 1 billion yuan for brand recognition, discounts and cashback such as getting the first purchase free, earning coffee coupons by referring friends, buying two and getting one free, etc.
This delivery model is not incompatible with the socialization needs of customers because it doesn't start from the principle that people don't socialize. Often, in China, it is hard to find an empty table at the nearest coffee shop. Sometimes it is not possible to leave the workplace during work hours and meetings. Other times, people don't want to leave their work desk although they need a coffee.
However, more than half of Luckin's stores are larger "relax" places where a relatively comfortable seating area is offered. Other locations have less spacious shop fronts that are exclusively for mobile order pickups, while some other locations, that are not open to the public, process and dispatch orders.
The hot coffee delivery model, therefore, does not substitute people that go to coffee shops but adds opportunities to drink coffee in other hangout places.
If it will change consumer habits, it is too early to say, but for sure it means people may now be able to enjoy coffees at home as they would with takeaway food.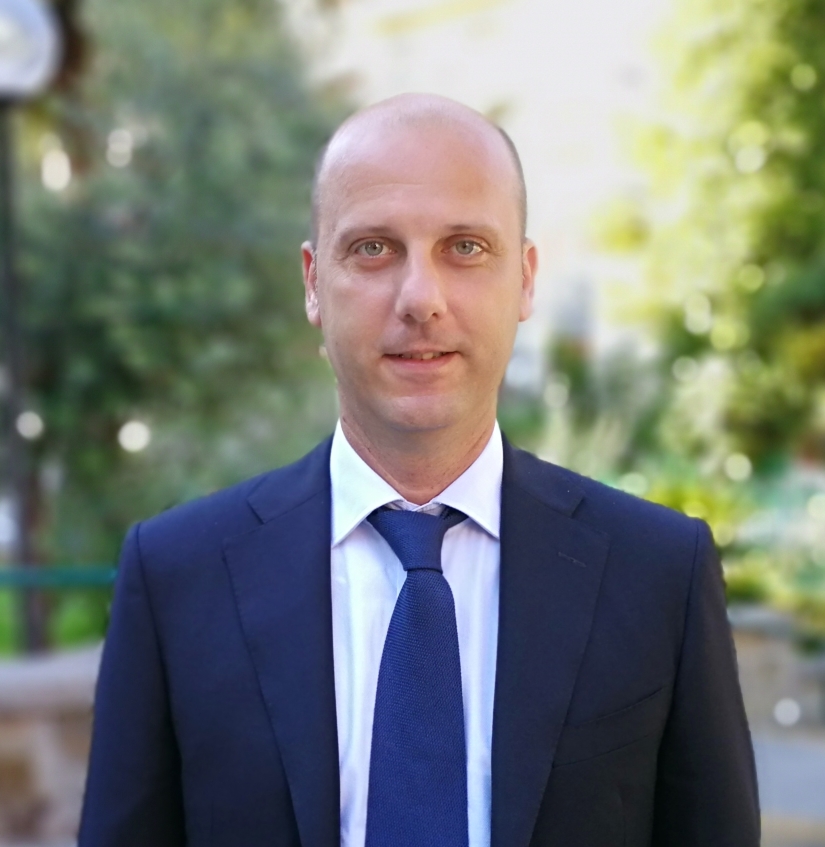 About 20 years of experience in competitive market analysis, data surveys, worldwide markets, and significant experience in the study of the coffee industry, especially in B2B, HORECA and professional markets.
In charge of selecting the appropriate research methodology and supporting techniques to meet customers' business objectives, with specific expertise in research plans and questionnaires.
Consultant in interpreting data, writing reports, and making actionable recommendations.
For Mariano, coffee is not only a job but also a passion.