5 Ways coffee shops use to engage their clients
After nine cups of coffee, the tenth is free. This is one of the ways coffee shops use to retain their clients, with paper cards that are distributed by baristas.
But where is the destination of those paper loyalty cards? According to a CoffeeBI's research carried out on their community of coffee shops and baristas, between 80 to 90% of paper loyalty cards are forgotten by clients in various and funny ways (in their jeans that go into their washing machine, in their partner's car – sometimes their lover's car – or they give the card to their kids to play with).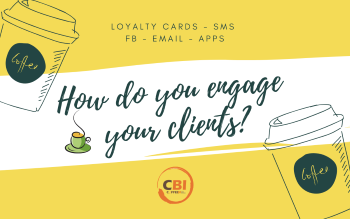 Recently coffee shops have tried other marketing tricks to engage clients: 35% of our sample declared to use Facebook as a main tool, but most interviewed are not happy with the results: "the tool is easy, but although I receive many likes, there is no way to check how many of them really come to my bar and I have the doubt that finally no one comes and everything stays just virtual".
13% of shop owners use traditional SMS (text messages) to communicate with clients; a way they admit that is a little bit invasive, but effective. Not all clients agree with this system.
1.9% of sample still use email, an old system that is cheap but also less effective; the redemption is very low and often clients view them as SPAM.
Last but not least, 45% of coffee shops use mobile apps: a smart and modern way to engage clients. Some apps offer to skip the queues, to pay by mobile, to locate the shops, and others operate their loyalty program. The big chains use their own branded app, while smaller corner coffee shops prefer to use existing applications rather than creating their own. "Clients are happy and engaged with apps – told some shop owners – and there are no reasons to vast time and money to create my own app. Indeed, I prefer using apps where I don't need to spend plenty of hours in setting offers and watch analytics, basically because I don't have time to dedicate on it. Fortunately, nowadays there are some apps that work for us".
The main app tools coffee shops prefer are: automatic messages, e-vouchers, new member referral system, and a way to let clients voice their opinion.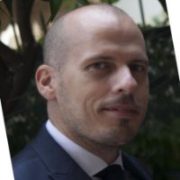 Creative and business-oriented, with about 20 years of experience in marketing, research, and customer experience, he merges analytic thinking with a strategic view, into a continuous research of cutting-edge ideas to help business growth. Co-founder of CoffeeBI, since 2015 he has leading its marketing strategy, by finding new ways to use marketing with technology in every phase of CoffeeBI life cycle.