Future grounds: How coffee grounds can be used in the circular economy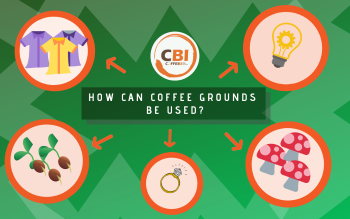 The circular economy has been heralded as a key instrument for addressing the challenges of climate change, in particular with regard to reducing greenhouse gas emissions, with its efforts to reduce, reuse and recycle. The growth of the coffee shop industry has inevitably led to a rise in a key waste product – coffee grounds. These coffee grounds are being used in a variety of different ways:
A) Many coffee shops offer coffee grounds free to consumers as these can be used in the garden for composting and are rich in organic material which acts as a fertiliser.
B) In Taiwan, there has even been an organisation which has sought to make clothes and other products out of coffee grounds. Singtex has developed a process for turning coffee waste and plastic bottles into fabric. Roasted coffee grounds are mixed in with polyester to create a coffee yarn. The company has also found a use for other by-products from the coffee grounds; coffee oil is extracted from the leftover coffee and sold to cosmetic and soap manufacturing companies.
C) On a smaller scale, there are various companies which have developed innovative ways to use waste produced from coffee to create other products. For example, Kaffeform in Germany has created a range of cups that are made using coffee grounds and there is even a jewellery designer in the UK who has created a collection of jewellery using coffee grounds.
D) Another use for coffee grounds has been to generate energy: on a much larger scale in the UK, the company Bio-bean which was established in 2014, has pioneered the process of recycling waste coffee grounds into biofuels and biochemicals. Initially by collecting waste coffee grounds from coffee shops, offices, transport hubs and coffee factories and recycling them into biofuels and chemicals for consumer-focused coffee logs (to be used in stoves), biomass pellets (for heating buildings), biodiesel and biochemicals (Bio-bean, 2018).
E) There are also a number of organisations that use coffee grounds for growing oyster mushrooms. GroCycle, is a social enterprise based in the UK that has been growing oyster mushrooms from coffee grounds since 2011. They started collecting coffee grounds from coffee shops in their local area and have continued to expand their operations to establish a mushroom farm supplying mushrooms to restaurants and businesses as well as creating home growing kits and other educational activities.
Bio-bean coffee logs are for sale in DIY stores
These are just some examples of how coffee grounds are being used at a variety of levels, and an indication of ways in which those involved in the coffee industry can engage in the circular economy by thinking about what happens to a key waste product.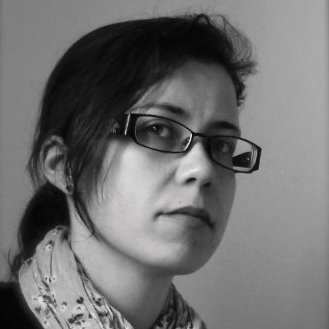 Jennifer is a researcher in the Centre for Business in Society at Coventry University and her research interests focus on the coffee and café industry. She researches how the café industry has developed in different national markets, different business models within the café industry, and the role of cafes in different urban spaces. In particular, a current project, 'Spaces of Community' explores the economic impact of cafes but also the importance of cafes for different communities and cultures considering how and why cafes have developed, what roles cafés play in communities, how cafes spaces are used, and the ways in which cafes engage with their local communities. You can read more about her research on the 'Café Spaces' research blog.