The HoReCa coffee market in Finland
Finland is the country with the highest individual coffee consumption level worldwide (12 kg per capita annually which is double the European average).
The Finnish are passionate about coffee. In the early 1700's many people used this drink as a medicine to cure headaches, depression and other illnesses (also partially because coffee was sold only in pharmacies). Today, coffee is an institution in the country. People drink it everywhere and at every time of the day, not only to energize themselves but overall, to socialize. Serving coffee is considered one of the most important acts of hospitality and not serving coffee to a guest is taken as an insult.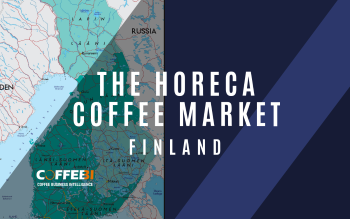 Outside the home, it's common to find people seated at café bars. New cafés have also been offering more home-like interiors where customers can take their time without having to leave after they've finished drinking their coffee. Sometimes consumers aren't even obliged to purchase anything but can just enjoy the atmosphere and work on their computers.
In recent years, the country as a whole but particularly in its capital, Helsinki, has seen the rapid growth of many independent coffee bars serving quality coffee from local coffee roasters.
In Finland, the major coffee chains don't necessarily dominate the market. The hospitality industry accounts for about 11 thousand businesses consisting of bars, hotels, restaurants and other food services. Filter coffee is the most commonly served drink, even whilst espresso and cappuccino continue their positive trend of growth.
The Finnish coffee is generally roasted light even if regular medium and dark roasted coffee is still available. People drinking coffee from take-away mugs is also on the increase.
If you want to know more about the HoReCa coffee market: