Coffee Consumption in Romania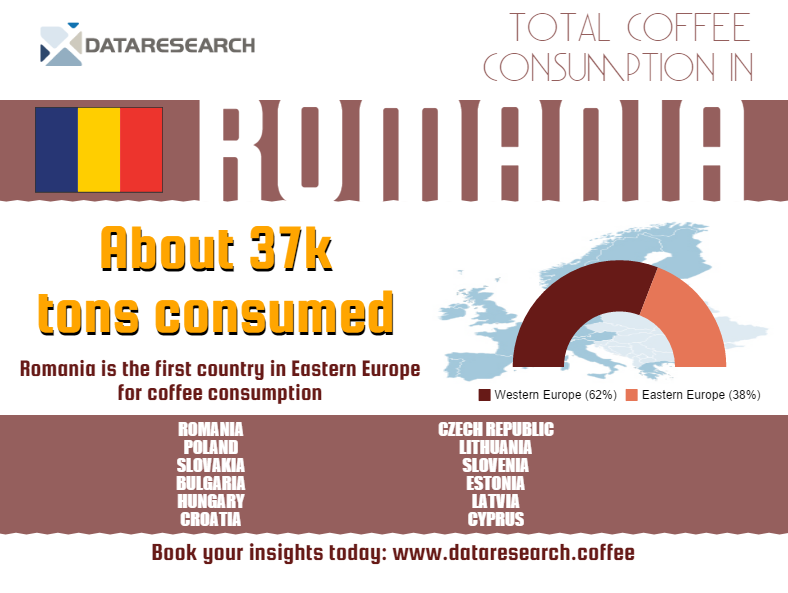 Romania is the first country in Eastern Europe for coffee consumption. In a panel of 30 nations, 18 Western and 12 Eastern countries (note: we excluded the Russian Region composed by Russia, Ukraine, Belarus, etc), Romania turns out to be the first county with about 37K tons consumed in 2014.
Romania represents 1.83% of total consumption in Europe, but 20% of the whole consumption of coffee in the East Europe.