Distribution strategies in France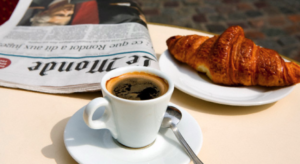 FRANCE – The opening of own brand stores has been the distribution strategy of the coffee machine leading companies in recent years. In their stores the coffee roasters can sell their products and communicate their imagine of quality.  Recently, the global economic crisis has stopped most of new opening activities and the companies focused more to expand and strengthen their distribution network of customers.
While the Italian brands (Lavazza, Illy and Segafredo) operate nationwide, the leading French roasters prefer to guard a single part of the French territory:
Cafes Richard: operates in many regions, especially in the northern area and in Paris
CMC Malongo: focus on southern area and Nice
Cafes Folliet: focus on Rhone Alpes and Lyon
Illycaffè France, Segafredo Zanetti and Cafes Folliet operate with their own brand stores.
The first third companies for customer served:
Lavazza France Sasu
CMC  Malongo Sa
Cafes Richard Sa