Distribution strategies in France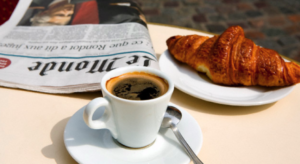 FRANCE – The opening of own brand stores has been the distribution strategy of the coffee machine leading companies in recent years. In their stores the coffee roasters can sell their products and communicate their imagine of quality.  Recently, the global economic crisis has stopped most of new opening activities and the companies focused more to expand and strengthen their distribution network of customers.
While the Italian brands (Lavazza, Illy
This content is reserved to the members of the CoffeeBI Community. 

To continue reading, register for free or sign-up here.