Minsk Coffee Fest 2016 on April 16-17, 2016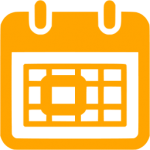 MINSK – Coffee Fest 2016 is taking place in ARENA city mall on April 16-17. It is the largest even in the industry in Belarus where producers, suppliers, vendors, and fans can meet to discuss all important issues and to enjoy coffee. The program includes degustation, workshops, and masterclasses.
The main event of the fest is Belarus Barista Championship which will

be held by the rules of WBC for the first time in Belarus. The jury will include certifiedSCAE judges, professionals of coffee industry from Belarus, Russia, and Europe. The chief judge is appointed by the committee of World Barista Championship. The winner of the Championship will represent Belarus in Ireland.
Barista Champoinship is not the only competition to take place during the fest. On April 17 the Belarus Cup Tasters Championship and Belarus Cezve/Ibrik Championship are held for the first time.
Interesting content? Share it with your colleagues