Not Only Tea: The Japanese Are Coffee Lovers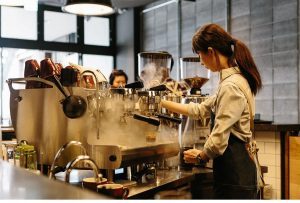 It seems strange to talk about coffee culture in a country like Japan, which is stereotypically considered a country where tea is the main staple. But if we look deeper we see that coffee consumption in Japan started at the end of the 18th century thanks to the Dutch  living in Nagasaki and the first bulk imports there were in 1877. During the last 40 years Japanese coffee consumption has increased. Today Japan represents the third largest country in terms of total consumption of coffee among importing countries (All Japan Coffee Association).
In Japan, coffee consumption per capita was 207 cups in 2014, compared with 240 in South Korea, 369 in the U.S. and 1,252 for global champion Finland, according to TheWallStreet Journal. However it's a surprising result in a land known for its large consumption of tea. According to All Japan Coffee Association, one of the main reasons of this rapid growth of coffee consumption is due to the growth of coffee shops, the number of coffee shops reached 162,000 outlets with a peak in 1982.
Among the main  coffee shops (Kissaten in Japanese) there are Douter Coffee, Starbucks and Tully's.
Douter Coffee opened the first European-style café in Harajuku, in 1980 and established the coffee culture in Japan. Their model was for the on-the-go working Japanese.  The small shop was a success and today Doutor Coffee has more than 1200 outlets throughout the world.
In 1996 the first Starbucks store opened in Ginza, a district of Tokyo. It made the sit-and-have-a-chat American style of coffee consumption trendy. Starbucks quickly grew in the Japanese coffee-service market.   In March 2016  Starbucks  reached in Japan 1178 stores.
Tully's Coffee,  based in Seattle, Washington, opened its first Japanese branch in 1997. It grew rapidly and now Tully's has 513 places across Japan. Tully's opened a new coffee shop in Tottori Prefecture, a small area where the largest city has a population of about 200,000 and it is a  sand dune tourist destination. It built its shop inside the Medical Facility of Tottori University's affiliated hospital outpatient hall (en.rocketnews24.com).  When Tully's first had a plan to set up its shop in Tottori, there was neither a Tully's nor a Starbucks in the prefecture. In 2015, Starbucks also opened its shop in sand-dune-land (japantimes.co).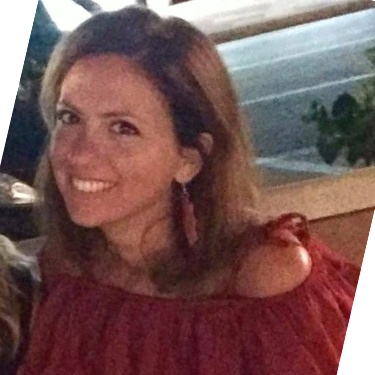 A strong team player with excellent communication skills, I've been a content manager at CoffeeBI since March 2016.