A Barcode for Ethiopian Coffee Farmers
In Ethiopia, Arabica coffee beans are now subject to a new tagging scheme. They must be packed into a sacks marked with barcodes that tell to global buyers exactly where the beans are from.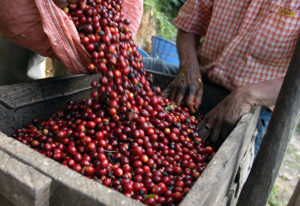 Through this tagging scheme farmers can develop more expertise and increase the value of their product before it comes to market.
According to Ermias Eshetu, chief executive of the Ethiopia commodity exchange (ECX) "Traceability is not just finding where it's from but who is involved, meaning the growers. These facts will improve our ability to move coffee and create premium value for buyers and consumers".
According to TheGuardian the new system is expected to increase prices of Ethiopia's speciality coffees as traceable coffee is more expensive. Nearly 1,000 tonnes of traceable coffee are traded by producers , worth more than $2.5m  through the ECX.
Ethiopia's coffee sector provides an income for more than 15 million people, and generates around 31% of the country's foreign exchange earnings. Exports are expected to increase by 45% to more than 260,000 tonnes, of this, about 60,000 tonnes – 1m bags or 25% of total exports – should be traceable, according to Shimelis Arega, spokesman for the ministry of trade.
Interesting content? Share it with your colleagues