Starbucks First Sustainability Bond
Starbucks is preparing to invest in sustainable methods to support coffee production in the future, looking towards the investors.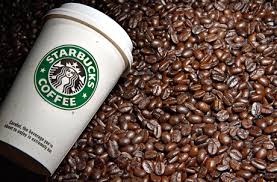 It has been reported that it's the first time Starbucks is issuing $500 million U.S. corporate sustainability bond (Fortune, Bloomberg). The earnings from the sale of ten-year senior notes are expected to be $495.6 million (Fortune) and will fund the Eco-friendly practices. The notes bear an interest rate of 2.45% that is 0.74% more than the government bonds (Fortune).
The farmers that abide by the Coffee and Farmer Equity Practices are the ones Starbucks buy coffee from. The regulations that are set-up by Conservation International and Starbucks (Fortune) make sure the coffee is grown and sourced responsibly and not only address the working conditions of the farmers but also the environmental protection.
The money will also be used by Starbucks to establish farmer support centers as well as agronomy research and development centers.
Moreover the funds will subsidize Global Farmer Fund program that is run by the coffee chain and is aimed for aiding the farmers with loans in the face of risks and for overall productive and profitable farming (Forbes).
Writer and content contributor for international magazines and websites.
Nida has been writing professionally for CoffeeBI since March 2016.