Dunkin' Donuts New Cold Brew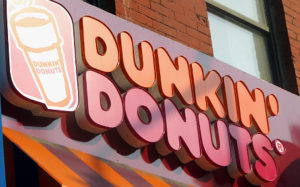 Dunkin' Donuts has decided to add a new cold brew on its menu ( boston.com, businessinsider and fortune ).
The chain is partnering with Coca-Cola for its first attempt to launch a new product in ready-to-drink coffee market in the US. The official launch is expected early in 2017.
Manufactured, distributed and sold by Coca-Cola, Dunkin' Donuts' iced coffee will be made available not only at the Dunkin' Donuts outlets but also at the grocery stores and supermarkets.
Although the details of the deal are not yet made public but according to fortune net profits from the sale of the new beverage outside of Dunkin' Donuts outlets will be shared with the U.S. Dunkin' Donuts franchisees selectively.
Coca-Cola is to use Arabica coffee bean blends in the new beverage according to company officials. The partnership between the two companies started back in 2012 (fortune).
Writer and content contributor for international magazines and websites.
Nida has been writing professionally for CoffeeBI since March 2016.