Coffee machine production to be open in St.Petersburg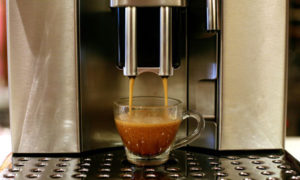 According to the Industry Development Fund of the Russian Federation, Torgaktiv LLC plans to start the production of automatic coffee machines in St.Petersburg.
The cost of the project is about 400 million rubles ($6.2 million). This project is supposed to let Russian products take about 20-30% of the Russian market. The cost of such coffee machine is expected to be 25-30% lower than of its foreign competitors. At the moment there are no Russian coffee machines in the segment.
The duration of the project, as well as the location of the production venue, is not specified (interfax).
100% of Torgaktiv shares belong to Partner Invest LLC. and 99% of Partner Invest shares belong to Bora Group B.V. (Amsterdam, the Netherlands).