Heavy Rains, Millenials & US Election Influencing Coffee Prices
Raw coffee at it's highest in Vietnam
The Ministry of Agriculture & Rural Development's Agro, Forestry & Fishery Processing & Salt Industry has revealed raw coffee prices in the Central Highland provinces of Vietnam has gone up to it's highest level in 3 years, reports Talk Vietnam. FOB price for Robusta coffee at the Sai Gon Port saw a rise by $88 per to $2,043. Vietnam exported 121,000 tonnes of coffee in the first 10 months of this year. This brought about earnings of up to $246 million with Germany and the US being the two largest export markets holding 15.2% and 13.2% respectively in the first nine months.
India's coffee exports up 18.6% to 2.14 lakh
Meanwhile in India, according to the Coffee Board data, coffee exports have seen a rise of 18.6% to 214,677 tons during the April-October period according to the Coffee Board. The first seven months saw coffee export increase of 7% to Rs 3,224 from Rs3,013 a year ago, Deccan Herald reports. Within the same period, shipments overseas saw an upward move even though export value realization of coffee was down by 9.7% at Rs1,1,50,180/tonnes compared to Rs 1,66,461/ton same period a year ago. India grows both Arabica and robusta coffee varieties. Major buyers include Germany, Italy, Turkey, Russia & Belgium. Last week saw a 21-month high for global arabica coffee that settled at $1.65 a pound. Heavy rains in Vietnam, highest producer of Robusta coffee, saw prices go up to record high $2,166.
US Election votes to determine the fate of the Brazilian Real
In Brazil, arabica coffee futures saw a rise in their currency rallied with the hopes of a likely victory of the Democrats in the US elections. The US is the second largest trade partner of Brazil after China. Hopes for Hillary's victory is bullish for the Brazilian Real. Arabica coffee futures for December settled up 1.8% at 174.35 cents per pound while January robusta futures settled up 0.3% at $2,194 a ton (Source: Agrimoney.com).
Millenials increase coffee consumption pushes up demand
The increase in consumption of coffee by young adults has helped to increase global demand to a record high. This and the decrease in supplies from Brazil has seen the price of both arabica increase and robusta surge up to a record high. According to a Chicago-based Datassential, young adults aged 19-34 account for about 44% of coffee consumption, AdvertisingAge reports. According to the National Coffee Association in New York, daily consumption has increased in the past 8 years through 2016 among 18-20 year-olds from 34% to 48%. This same period has seen a rise from 51% to 60% in adults aged 25-39.
ICO's Coffee Statistics for September 2016
September 2016 saw global coffee exports amounting to 8.99 million bags this compared to 8.89 million bags same period last year according to ICO's Coffee Trade Statistics – September 2016. Coffee exports for the 2015/16 (Oct-15 to Sep-16) saw a drop of 0.7% to 111.83 million bags as compared to 112.65 million bags the previous year. Robusta coffee exports in the twelve months ending saw a drop to 40.81 million bags as compared to last year's 43.82 million bags. Meanwhile arabica has 71.02 million bags compared to 68.83 million bags last year.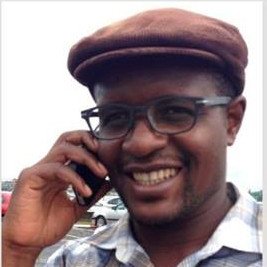 I am a blogger and an experienced freelance digital content writer with focus on small business, finance, agribusiness and tax law.