Engaging Your Customers with Social Media (Part 3)
How to create engaging content for Facebook and Instagram
This article is all about how to create great content that engages your online coffee community on Facebook and/or Instagram.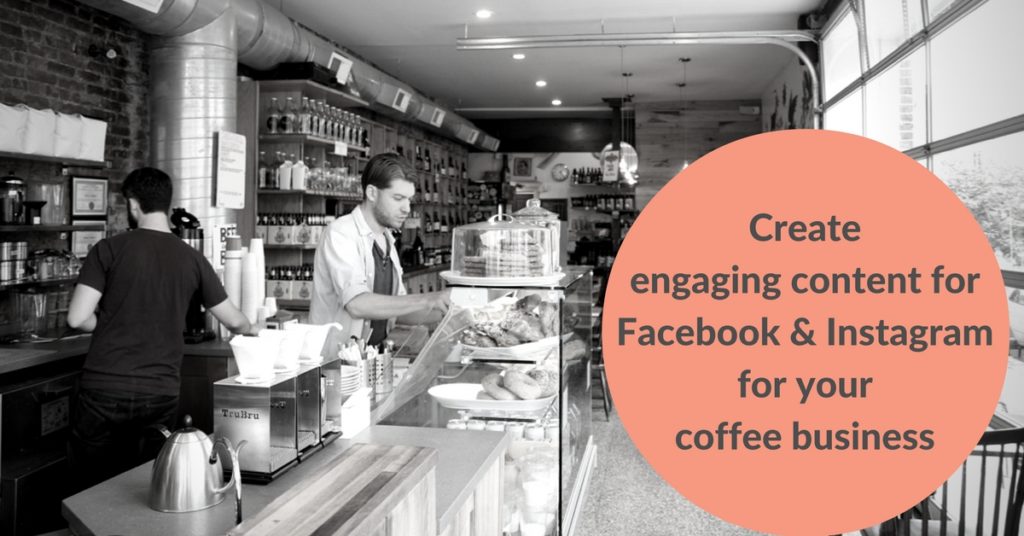 We've all seen them, posts on Social Media with Latte Art or the 'Food offer of the day' or 'New coffee arrivals'. Don't get me wrong, there are beautiful photos out there and a lot of skilled people doing Latte Art or photographing it. And, I'm sure, the coffee and food tastes amazing.
But do these photos attract more customers to your cafe?
Well, yes, Latte Art fans maybe, if you can manage to create more than only hearts, swans and tulips… If you are lucky, you can get the attention from all your hungry fans and followers out there with your food offer post…
What about all the others that come to your coffee business, though?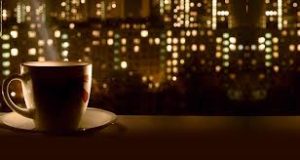 The business people that grab a quick coffee to go on their way to work? The family from across the street, that stops by every Sunday to have one of your famous homemade cakes. People looking for holiday gifts…
Having a Social Media channel, be it Facebook or Instagram, is perfect for posting great photos, sure. Maybe you get a ton of Likes for such photos. The thing is, both, Instagram and Facebook, can do much more than getting Likes for photos or Fans for your pages.
Let me show you what Facebook and Instagram can do for your coffee business as well:
Social Media is a great tool to actually make a connection to your customers. And it's a great way to get them from their couches on a rainy day and make them actually coming to your cafe or coffee shop. But, first, keep in mind, Facebook and Instagram is not a guarantee for getting hundreds of new customers into your shops overnight. It is rather a tool to build a relationship with your customers online and turning them into loyal regulars.
To support you with content creation and the first thing to do before brainstorming content ideas, think about the following:
Make sure, to post consistently, at least once a day, rather twice to be seen in the newsfeed of your fans & followers.
Use engaging captions; ask questions, ask your online coffee community to do certain things.
Don't just post your content, interact with your fans & followers, i.e. reply to comments, answer questions.
The more engaging your post, the more comments and shares you get, the higher you move in the newsfeed and the more you will be seen by your online coffee community.
What can engaging content on Facebook and Instagram do to your coffee business?
Both are tools
For letting your customers take part of what's going on behind the scenes, e.g. by doing some 'making of' photos or videos of their favorite beverages and food, coffee roasting, packaging.
For introducing your customers to their 'friend behind the counter' – the barista. Everyone has something to tell. Their favorite hobby, some fun fact. Tell a little snippet of that in a post with a photo of the barista or staff member it relates to and invite your customers in to get more insights.
For asking your customers about their favorite recipes! You're offering home made cakes? Create a post and ask your customers about their favorite recipes. You can even create a little contest: The most creative recipe will be prepared during the following week and the winner will be invited for some cake & coffee at the cafe for free.
For telling your customers about your story. Make a post and let your customers know what your cafe is all about, e.g. the reason why you're only selling coffee from certain countries. Make it a series and you have content for a week or two.
For giving away discounts or gift cards for free. Create a post and ask your customers to like and share that post. This is a good way to get more Likes for your page, too. The first 50 Likes get the chance to win.
These tips are just a bunch of ideas what all you can do with engaging your customers through Social Media. Be creative, there's more to add here. Again, this is also a great way to get to know your customers as well! Who are they and why are they actually coming to your cafe? Find out by engaging with them through your Social Media posts.
Still struggling with finding content for Facebook and Instagram?
I know you love talking about coffee to other likeminded coffee people and to your customers!
So, let me tell you this, you will never run out of content for Facebook and Instagram, because I'm almost 100% sure, you won't run out of stuff to talk about, when it comes to coffee… Social Media is more than about Likes and Shares. It's more than just having a Facebook or Instagram page because every other coffee business has one.
By engaging your customers and making a connection with them online, you're getting the chance to not just turning your customers into returning regulars, but even getting more fans and followers online and offline.
Continue: Read part 1 / Read part 2 (club)
What are your experiences with Facebook and Instagram? What works better for your coffee business and why? Let me know in the comments below!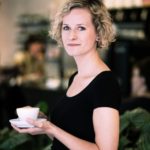 Simel.Coffee stands for the merging of specialty coffee and Marketing. The person behind Simel.Coffee is Melanie Boehme, Coffee Marketing Consultant and branding expert for specialty coffee shop businesses.
Melanie Boehme supports busy coffee shop owners and managers with her inspiring Marketing strategies (offline & online) on their way to a successful & thriving coffee business that customers just love going to.