Colombian Farmers to Boost Their Bean Production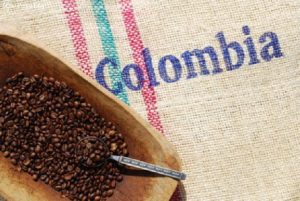 Things are about to change for good-especially for the coffee farmers who already grow high quality Arabica Colombian coffee beans amidst of all the challenges in Colombia – says Bloomberg.com. Colombia, already the world's third-largest coffee grower, has been facing unrest within the country for the last 52 years. United States is among the largest buyer of Colombian coffee beans.
2012 was the year that yielded by far the lowest amount of coffee for Colombia in a history of 40 years as reported by Bloomberg.com. But now some 6000 rebels are planning to surrender following an agreement with the government in November. The accord has also brought the President Juan Manuel Santos the Nobel Prize.
With the help of Colombia's National Coffee Growers Federation, Colombian farmers are replacing old and diseased coffee trees with new disease resistant ones and now are aiming to harvest 18 million to 20 million bags of coffee by 2020. This would be as much as 40% increase as compared to the 2016 yield of 14.2 million bags with each bag being 60 kilograms, or 132 pounds.
Having the advantage of rich volcanic soils and high altitude, Colombia is expected to benefit greatly from the peace accord producing more positive environment for investment. The quality is already there; all there needed is increase in production.
Writer and content contributor for international magazines and websites.
Nida has been writing professionally for CoffeeBI since March 2016.