Cameroon Government Offers 2.5 Million Coffee Seedlings To Producers
According to Business in Cameroon, the government of Cameroon will offer about 2.5 million coffee seedlings to coffee farmers in the country. This initiative by the government was revealed by the Minister of Agriculture, Henri Eyébé Ayissi, when he was officially launching the 2017 cocoa and coffee season in Buea, the capital of the South West Region.
According to the minister, the seedlings will help producers to renew the aging coffee trees which will therefore increase productivity. Producers have always listed the lack of seedlings as one of the challenges they face in the coffee sector in Cameroon.
Since the catastrophic 2012/13 coffee season in Cameroon, whereby only 16,000 tons of coffee was produced, various measures have been taken by the authorities to increase the production of the crops. In January 2014, the Inter-Professional Cocoa and Coffee Council (CICC) launched a Targeted Emergency Program to Revive Coffee Cultivation (PURC-CAFE) in three production areas – Western, Eastern and Littoral areas.
The objective of PURC-CAFE was the creation of 600 hectares of new coffee farms on a yearly basis. That is, a total of 1,800 hectares in three years. This plan did not materialize due to the lack of coffee seedlings. The CICC reported that they requested a total of 780,000 coffee seedlings from the national seedling program, but were given only 75,000 – less than 10% of what PURC-CAFE demanded.
PURC-CAFE was relaunched in 2016 with objectives redefined. This year, it plans to provide a record total of 2 million seedlings as announced by the executive secretary of CICC, Omer Gatineau Malédy.
Coffee is a very important export commodity for the economy of Cameroon. It is widely grown in the country with robusta in the coastal areas and arabica in the western highland regions. The various varieties include Java and Jamaïca. The Java variety is resistant to rust and the coffee berry disease. Cameroon was ranked the 31st largest coffee producer in the world in 2014.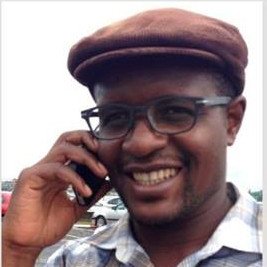 I am a blogger and an experienced freelance digital content writer with focus on small business, finance, agribusiness and tax law.