Largest Russian Coffee Chain Is Leaving Ukraine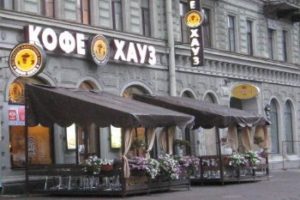 The Ukrainian branch of Russia's largest coffee chain, Coffee House, did not succeed in finding a buyer for its assets and had to cut the number of coffee shops. Previously, the Ukrainian chain included 17 sites, but now only four coffee shops operate under this brand in Kyev, according to biz.liga.net.
The expected deal value was between $2 and $3 million. There were several interested investors, but the deal did not come to an agreement. The potential owners were scared away by the fact that the premises are on lease and the equipment requires partial replacement. The brand itself was also put up for sale.
Coffee House in Ukraine is in a complicated financial situation now due to contractors' debts, reduction in revenue and frozen accounts. If the company cannot stay afloat, it will be the third Russian company that abandons business in Ukraine. According to biz.liga.net, in 2016 six Yakitoriya restaurants were closed in Kyev, as well as IL Patio restaurants and T.G.I. Friday's belonging to Rosinter Restaurants Holding. Still, Russian background cannot be named as a valid reason for the failure. Another Russian coffee chain, Shokoladnitsa has eight sites in the city and does not experience any serious problems.
Coffee House chain was founded in 1999 by Timur Khairutdinov. The chain has been operating in Ukraine for more than ten years. In 2014 the chain was acquired by Shokoladnitsa, but the Ukrainian division was not included in the deal. Nevertheless, Svetlana Shikulova, a co-owner of the division, claims that the company was created for sale in the first place.