The Importance of WHY… To Open Your Coffee Business!
Do you sometimes think that you don't need to do marketing for your cafe, coffee shop or roasting business? Would you rather spend your tight budget on more important stuff like equipment, coffee gear, hiring skilled staff, etc.? You're right, these things are important.
The thing is, building a coffee business and competing based on great coffee alone, won't bring customers in in the long run. And most of you are aware of that. But, did you know that finding a WHY for your coffee business is one essential part of marketing that starts with the idea and actually runs through your whole business, from the interior to the designing of your logo, and other design elements, to the items on your menu?
Every little part of your coffee business should have this 'golden thread' so everyone knows what you and your brand stands for.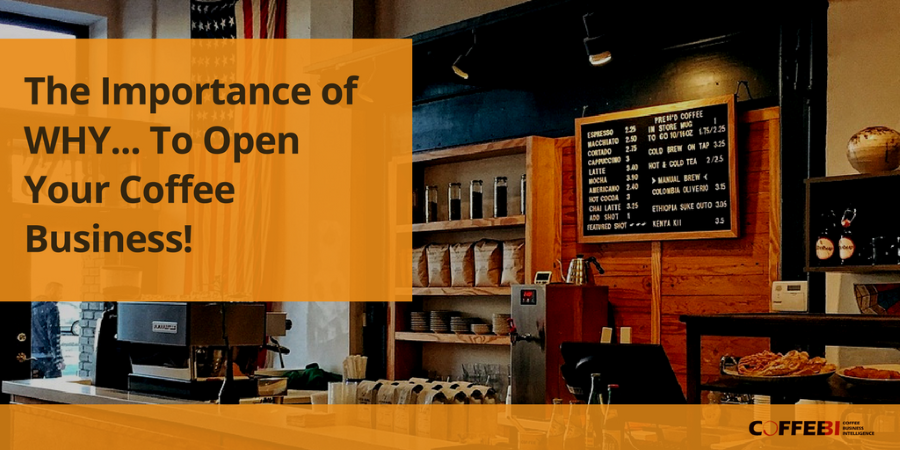 What is a WHY?
A WHY is everything that your coffee business and your brand stand for. It is what you want to be known for by your customers.
A WHY comes from inside of your coffee business. It represents your values and your philosophy.
A WHY is what makes your coffee business unique and makes you stand out from every other similar business around.
A WHY makes you recognizable and memorable to your customers.
Start here
The thing is, when creating a WHY for your cafe, coffee shop or roastery, it's so much easier for you to plan a range, select the perfect location, recruit baristas, and attract the right customers, the people you actually want.
The WHY will build trust in your team and amongst your customers alike, because they understand what you stand for as a coffee business. How are you going to create the WHY for your coffee business then? How can you find the core values of your coffee brand?
Start by asking yourself the following questions:
What is my reason for opening a cafe, coffee shop or roastery?
Is it your passion for specialty coffee and everything that comes with it? The making and brewing?
All the fun things like playing around with different coffees, different brewing methods, different grind sizes and water temperatures, making the perfect espresso and getting every single one of these great aromas out of that little bean? Maybe even Latte Art?
Many cafe owners are technicians, they're complete geeks about coffee and its preparation. But, a lot of them forget about the business part of having an own coffee business at the same time. Is it because you're fed up with your '9 to 5' and you want to escape an office desk as soon as possible? I don't blame you, my intention for setting up my own business was the same basically.
But, remember that having an own coffee business is not just about making coffee, it's challenging and it's hard work being behind the counter all day long and taking care of the rest of the business after hours as well, especially in the early days, when you might be the only one taking care of everything yourself. So, ask yourself
Who are you and what can you bring with you to create a successful business?
Ask friends & family, as well!
How do they see you and your passion?

Do you have any experience in serving coffee to people?

How about your knowledge of having a small business, including 'how to make your business successful'?

Plus, what are your expectations and goals for your own business?
Speaking of competition,
How are you going to make your coffee business better, and more special, than the competition?
You're not just competing with bakeries serving coffee, coffee chains like Starbucks, but a lot of independent small cafes, coffee shops and specialty roasters as well. They all have different approaches and different ways to sell their range to the customer. But if you have a closer look, behind every one of them is a reason why people are heading there; and it is NOT just their coffee.
What else can it be then? What do you think?
Why will your customers visit your cafe or buy your coffee, once you've opened?

Is it your coffee knowledge, and the way you're 'working' with your coffee, sourcing it, importing it, roasting and brewing it?

Is it your talent in hospitality, your special way of serving your guests and treating them as if every one of them is special?

Is it your creativity with designs and creating an amazing space for people to hang out? A place that is not home and not work, but still feels comfy?

Or is it your artisan and craft food – be it cakes or sandwiches, salads or soups – you've already treated your friends and family with and now want to serve your guests?
Whatever it is, it hones in on the WHY for your coffee business. The WHY is a great marketing tool that is best created right from the beginning. Every message that you send out to your customers, be it online through your website and your social media channels or offline through your cafe, the location, design elements like logo and fonts, your menu and the way you and your staff is talking to your customers and taking care of them in your coffee business, is part of that WHY.
You want 'one voice'!
Creating a WHY helps you find that 'one voice', because it is incorporated in and will show in every part of your coffee business. Building a WHY and a successful coffee brand is not just done once, though. It's an ongoing process and evolves with every aspect of your business. 
Go back to the drawing board regularly and check it over, see if your WHY still is what you and your brand wants to stand for.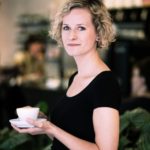 Simel.Coffee stands for the merging of specialty coffee and Marketing. The person behind Simel.Coffee is Melanie Boehme, Coffee Marketing Consultant and branding expert for specialty coffee shop businesses.
Melanie Boehme supports busy coffee shop owners and managers with her inspiring Marketing strategies (offline & online) on their way to a successful & thriving coffee business that customers just love going to.