Italy First In Europe For Vending Machines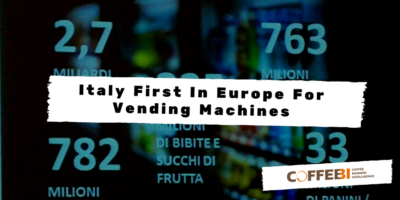 The data for the sector was released in Milan for the presentation of the twentieth edition of Venditalia, the most important European event for the sector, scheduled at Fieramilanocity from 6 to 9 June. The event, organized every two years by Venditalia Servizi and promoted by CONFIDA, the Italian Automatic Distribution Association, will be attended by 247 exhibitors from 20 countries, representing all segments of the sector, including vending machine manufacturers, producers of consumer goods and business management.
The market for the automatic distribution of food and drinks, and portioned coffee (capsules and pods) ended 2017 with an increase of +3.5% compared to 2016, with a turnover of 3.5 billion euros for a total of 11.1 billion of products consumed.
Italy confirms its top position in Europe in terms of number of vending machines installed (810 thousand units with +0,65% in 2017), followed at a distance by France with 590 thousand units and then Germany with 550 thousands units.
Vending machines are mainly distributed in industry (35%), followed by private offices (15%), commerce (13%), school and universities (13%), hospitals (11%), public offices (6%) high frequency areas (4%) and leisure (3%).
The market data outlined in the press conference breaks down the market between vending machines and portioned machines (i.e. for capsules and pods). The first segment is worth 1.8 billion euros (+1.87% and 5 billion products consumed), the second a turnover of 1.7 billion euros (+5.1% and 6.1 billion products consumed thanks to the overall peak in requests for coffee capsules in the home market +11.3%).
Among the products distributed by vending machines in Italy, coffee is the leader with 2.7 billion of cups consumed (+0.59%), followed by snacks (782 million, in particular chocolate +3.19% and biscuits +4.55%) and water (760 million bottles, +5.8%).
In 2017, the consumption of cold drinks grew by 5.01%. Among the trends in products, there was also the growth of non-sugar drinks +60%, snack bio +30%, fruit drinks +10.2% and ginseng +4.3%.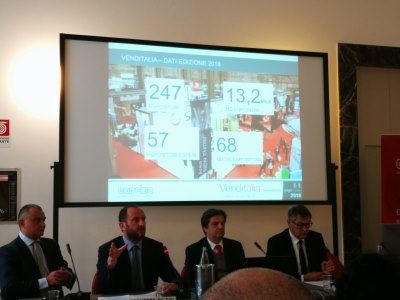 "The sector employs over 30,000 people in Italy and is a true excellence of Made in Italy" – said Massimo Trapletti, chief of CONFIDA. Italian companies export 70% of their production abroad on average.
Innovation is the key word. The sector is living a digital revolution. The technology for vending machines is "4.0 READY" thanks to smart systems, touch screens, connectivity and interaction with consumers.
The whole value chain has high quality standards and tends to provide greater environmental sustainability thanks to low consumption vending machines, green logistics, biological and fair trade products.

Buy the most advanced research about the Coffee Vending Machine market in the OFFICE & COMMUNITY business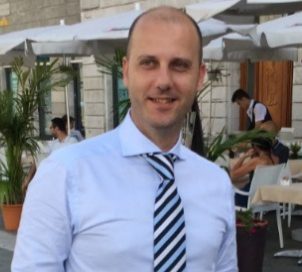 More than 15 years of experience in competitive market analysis, data surveys, worldwide markets, and significant experience in the study of the coffee industry, especially in B2B, HORECA and professional markets.
In charge of selecting the appropriate research methodology and supporting techniques to meet customers' business objectives, with specific expertise in research plans and questionnaires.
Consultant in interpreting data, writing reports, and making actionable recommendations.
For Mariano, coffee is not only a job but also a passion.