Coffee With A Conscience: Social Enterprises In The Coffee Shop Industry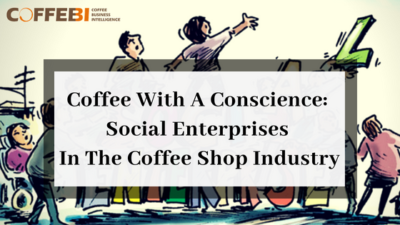 One aspect of my research into the coffee shop industry is the extent to which the industry contributes to the development of 'community'  – one element of this is exploring the activities of social enterprises in the industry, and how they contribute to different communities.
The trend for social enterprises is an important feature of the coffee shop landscape, and is evident in some areas of the coffee industry.  There are not only a number of coffee shops and cafes that are designated social enterprises (such as Second Shot or Paper + Cup), but a range of other different coffee businesses too.
One example that stands out is Redemption Roasters: a specialty coffee social enterprise that trains young offenders at Aylesbury Prison (and is the world's only coffee roaster working in a prison). The roaster and training centre specialises in teaching coffee skills to young offenders and, where possible, employing them in their chain of London coffee shops (Lamb's Conduit and Farringdon) they have developed as a result. They now even have a Kickstarter campaign to launch their own coffee pod range.
Established in 2015, Old Spike Roastery, located in Peckham, is a social enterprise that seeks to make an impact on the homeless community by providing training, jobs, and housing support as part of their activities, other than roasting coffee.
Also established, by one of the co-founders of Old Spike Roastery, is Change Please, another social enterprise that seeks to address the issue of homelessness. It provides training for people who are homeless, and trains them to be baristas. They have a number of coffee carts in locations across London, including Borough Market, Canary Wharf, Olympic Park, and The Shard, as well as a number of office coffee bar locations.
"If we can just get a small proportion of coffee drinkers to simply change where they buy their coffee, we could really change the world." Cemal Ezel, Change Please, Founder
Well Grounded is a Tower Hamlets-based community Interest Company, established in 2016, which operates a specialty coffee training academy that aims to tackle unemployment by training young people to work as professional baristas, and open up career opportunities for them in the coffee industry.
While these are all focused around London, there are examples in other areas of the country too, such as the Café from Crisis in Oxford, which seeks to provide training opportunities for people experiencing homelessness (there are other Café from Crisis branches in London and Newcastle).
And it's not just in the UK where the social enterprise model for coffee shops has emerged. Established in 2015, in California, USA, the 1951 coffee company is staffed entirely by refugees, aiming to provide training to refugees and raise awareness of the experience of refugees who have arrived in the USA. In Minnesota, USA, the Fresh Grounds coffee shop, established in 2004, provides job training programmes for young people who have experienced challenges to employment (from homelessness to disability).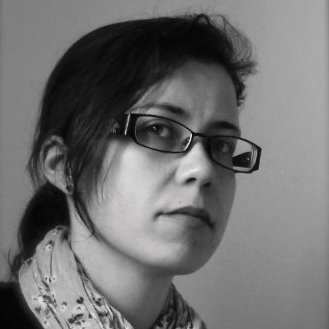 Jennifer is a researcher in the Centre for Business in Society at Coventry University and her research interests focus on the coffee and café industry. She researches how the café industry has developed in different national markets, different business models within the café industry, and the role of cafes in different urban spaces. In particular, a current project, 'Spaces of Community' explores the economic impact of cafes but also the importance of cafes for different communities and cultures considering how and why cafes have developed, what roles cafés play in communities, how cafes spaces are used, and the ways in which cafes engage with their local communities. You can read more about her research on the 'Café Spaces' research blog.