Luckin's Business Model: A Disruptive Innovation? (part 2)
The hot coffee delivery model, launched by the Chinese company Luckin, is fueling the debate among operators if this new model may change coffee habits.
Customers that buy coffee in store normally drink it inside or take it away. All coffee shops give these two possibilities but, until now, few tried to deliver coffee like you do with fast food.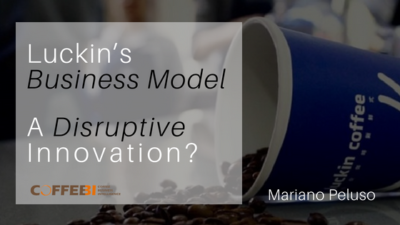 Coffee houses have a long tradition in Western society as a place where people could meet and discuss ideas or just enjoy each other's company. Atmosphere, tastes, and internet connection are the leading priorities, more than the price, which isn't as important to success as you may think.
In China, some market conditions are different. A low number of coffee shops compared to the population, especially in large towns, and the boost in coffee consumption (at two-digits) in particular out of home.
The hot coffee delivery is, therefore, a new opportunity to satisfy the large coffee demand.
At the moment, there is no available data to see if the delivery system will be appreciated by customers, the fact is that the giant coffee chain Starbucks is also moving towards signing a partnership with Alibaba, China's largest online retailer, to launch delivery services in September. The new deal will see Starbucks integrate a "virtual store" in online shopping and payment apps.
On Alibaba's food delivery platform Ele.me Starbucks coffees and products will be available. A "delivery kitchen" will be open in Alibaba's Hema grocery stores to help brew and deliver Starbucks drinks. Everything can be paid for using Alibaba's payment platform, Alipay.
The delivery of hot coffee cups is not new for the Chinese market. Since 2014, the platform Coffee Box has delivered coffee for foreign brands using WeChat app, the Chinese multi-purpose messaging, social media and mobile payment app. After a few years, the company entered the coffee business deciding to deliver its own coffee.
Coffee Box has small coffee shops, or "stations", in each area identified with a strong demand for takeout coffee staffed with two baristas and several deliverymen.
With this fierce competition, Starbucks does not want to lose its leadership position in the coffee shop business in China, where opened its first store in 1999. The company declared the agreement with Alibaba and that will open 500 plus stores each year for the next five years.
To remark its presence in China, it has recently opened the world biggest store (30,000 sqm in Nanjing road, Shanghai). This location is the first of five large Roasteries expected to open before 2020. Others are currently slated in Milan and New York in 2018 and in Tokyo and Chicago in 2019.
If the hot coffee delivery model has success and expands, it will depend on the coffee chains. They should continue maintaining promises of quality, prices and times for delivery in particular, when the number of users will increase.
In this blue sea of delivery, all competitors are on the same starting line and success will depend on how they can attract younger generations with simple and smart systems. Luckin has signed the first point, opening many stores in short time and getting attention, and now Starbucks is answering.
Anyway, it is not a true battle for China. In a market that is growing so fast, they just need more people drinking coffee to have a profitable strategy.
But, in the near future, it is not to exclude that this model could inspire lots of copycats and be introduced in other areas (i.e. the U.S. and Europe), as a new way of offering coffee, in particular to younger generations.
At this point, the consequences of the hot coffee delivery model in mature markets could also be disruptive. A serious problem for coffee shops that will not invest in quality, specialty coffees, service and location.
It is not the first time that an innovation starts where markets are growing, competition is fierce, there are more needs and requirements to expand in countries with mature businesses and change them.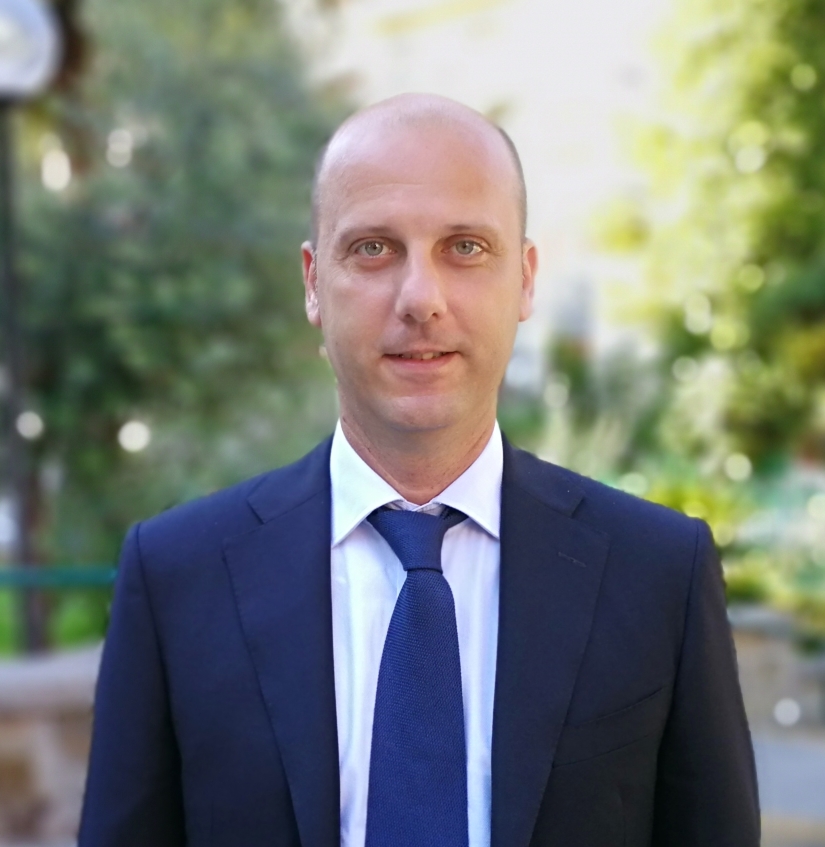 About 20 years of experience in competitive market analysis, data surveys, worldwide markets, and significant experience in the study of the coffee industry, especially in B2B, HORECA and professional markets.
In charge of selecting the appropriate research methodology and supporting techniques to meet customers' business objectives, with specific expertise in research plans and questionnaires.
Consultant in interpreting data, writing reports, and making actionable recommendations.
For Mariano, coffee is not only a job but also a passion.