Less Brazilian coffee on the markets around the world, export decreased
Due to the lower production of Arabica, linked to the usual cyclical factors, there is less and less coffee in Brazil and exports go down by almost a quarter in February.
Read the latest report of the International Coffee Association with data on global coffee consumption, production and exports.
According to Cecafé monthly report, Brazilian coffee exports recorded a decrease of 24.3% in February 2020: 2.7 million bags compared to over 3.5 million recorded in the same month of 2019.
Considering the two first months of 2020, Brazil exported 6.2 million coffee bags. The period highlights include a growth of 22.1% in Robusta exports (442.7K bags) compared to the two first months of last year, growth of 9.2% in soluble coffee shipments (606.1K bags) and growth of 16.2% in roasted & ground coffee shipments (3.1K bags).
Despite a significant drop (-12.3%), exports in the first two months of 2020 remain well above the average of the last few years.
Green coffee in particular suffered a decrease of 25.7% (total 2.4 million bags).
Arabica coffee exports decreased more (-27.7%), while Robusta exports showed a slight increase (+ 3.3%) and reached their maximum levels for February since 2015.
Exports of processed coffee fell more slightly than the green one, in fact registered a decrease of 9.6%.
Roasted and ground coffee suffered a drop in exports of 52.3%: 582 bags in February 2020 while 1220 bags in February 2019.
Discover the best four coffee producers in the world.
Brazilian export mix

Arabica coffee represented 81.5% of total exports in February with 2.2 million bags shipped. Instant coffee made up 10.4% to 281,000 bags. Robusta coffee contributed 8.1% of exports with 219,000 bags, an increase of 3.3% on an annual basis.
Prices and revenues
Revenues also dropped, dropped 23% to USD 361.4 million, with an average price that rose 1.8% to USD 133.59 compared to February 2019.
Foreign exchange revenue generated by exports in the last two months was US$ 834.4 million and average price was US$ 135.07.
Main destinations for brazilian coffee
The main destinations for Brazilian coffee were the United States, Germany and Italy.

The United States the top Brazilian coffee destination imported 1.2 million bags (19.5% of exports in first two months of the year).
Germany imported 1.1 million (equivalent to a 17.2% share).
Next, the countries that most imported the product were Italy, with 588.1K bags (9.5%); Japan, with 338.5K bags (5.5%); Belgium, with 334.1K bags (5.4%); the Russian Federation, with 207.5K bags (3.4%); Turkey, with 193.5K bags (3.1%); Sweden, with 140.5K bags (2.3%); Canada, with 140.3K bags (2.3%); and Spain, with 133.8K bags (2.2%).
The relevant markets whose imports increased most were the Russian Federation and Sweden, up 28.2% and 28.6% year on year in January and February.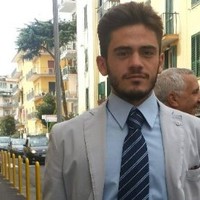 Mainly deal with writing digital contents, I'm from Naples, a city with a long tradition for coffee: so contents and coffee are two of my businesses.
Passionate about politics and information, I spent my youth between football fields, school and university desks. Inveterate traveler, my motto is "Let's eat and drink something new".