Coffee consumption pattern & trends in India
India has largely been a tea-drinking nation since time immemorial. However, coffee has become an increasingly popular drink since the turn of the twentieth century. It is now no longer a typical drink, but a refreshing and voguish beverage.
While the urban consumption dominates with about 73 percent of total volumes, the remaining 27 percent it is speculated to account for rural consumption, especially in South India. Among the South Indian States, Tamil Nadu accounts for 60 percent of consumption, while Karnataka, Andhra Pradesh, and Kerala account for 25%, 10%, and 5% respectively. In the North, East and West zones, consumption of instant coffee is more predominant than filter coffee. Occasional drinkers in these regions contribute to 52% of total consumption. However, in the south zone, the consumption of filter coffee is higher than that of instant coffee.

 Indian coffee intake 
As per Euromonitor International statistics, on an annual per capita basis, Indians drank 15.6 cups of coffee in 2014 and 16.6 cups so far. The number of cafes in the country that are primarily frequented by millennials has certainly been growing.
While coffee has traditionally been dominant in India's south, where it is known as filter coffee, the drink gained nation-wide popularity in the early 2000s amid a cafe culture boom that some say mirrored the growth of India's tech sectors. The filter coffee was made popular by the Indian Coffee House set up the Indian Coffee Board in the 1930s.
Trends have, however, changed drastically over the past decade, as coffee drinking has rapidly
Picked up in the North, East & Western parts of the country. The domestic per capita coffee consumption is negligible especially in regions other than South India when compared to black tea consumption. The recent proliferation of various chains of cafes and vending machines in Tier 1 and Tier 2 cities PAN India has given a boost to the popularity of coffee among consumers.
India has seen a growth in the consumption of coffee sold at coffee and tea chain stores including homegrown Café Coffee Day, Barista, Starbucks and Costa Coffee. The value of this market has grown to an estimated 25 billion Indian Rupees in 2018.
A surplus production of milk & coffee

An interesting fact is that according to the National Dairy Development Board (and FAO), India is the world's largest milk producer, contributing about 19 percent of the world's total milk production, with over 150 million tones of milk produced every year. And the country is the sixth-largest producer of coffee in the world. Therefore, it can be assumed that the abundance of both milk and coffee in the country has resulted in a large variety of options of coffee drinking.
While coffee consumption in the country grew at an average rate of 2 percent per annum in the 50 years leading up to 2000, it has since picked up and has been growing at about 5 percent per annum since the turn of the century. It is estimated that India now consumes 120,000 tons of coffee per year.
Coffee marketing manoeuvre
Coffee retailers and cafes nowadays not only roast and sell rich creamy coffee, but, they also aim at giving customers the experience of picking their beans and brewing them through various techniques. Over the years, Indian coffee culture has progressed from Aero press coffee tournaments to experience centers and coffee-centered events. A fine example of this is best illustrated by the fact that, for the past three years, India has begun to conduct its own National Barista Championships & the Fine Cup Award; which are two of the most prestigious brewing competitions held in the country.
Apart from government initiatives, the HORECA sector also has a major role to play in revolutionizing the importance of a quality brewing experience. One such notable contribution is by the luxury resort, The Tamara Coorg and its one-of-a-kind Coffee Festival; a three-day experience that allows its guests to learn about the different varieties of coffee, how it is grown and how it can be made into a perfect brew.
Internal vs External Consumption
Coffee consumption in India would double during the next five to six years, with this growth being led by out-of-home consumption. Moving forward, the rise of coffee-related businesses may see this drink's consumption surge even further cap coffee's growth. Consumption at home, too, could see exponential growth.
Navin Gurnaney, CEO, Tata Starbucks Pvt. Ltd., says "Coffee consumption patterns will constantly evolve. However, the rise of consumption in the country tells us that brands need to go beyond product innovation and build an emotional connection where the consumption habit becomes a ritual, and eventually synonymous with the brand."
Find out more about the coffee consumption in India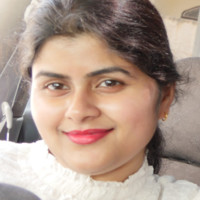 Market Researcher with more than 8 years of strategic research experience across different industry sectors ranging from Beverages to Lighting products in both Asia and Middle East-North Africa(MENA) regions.