Covid-19: Impact of the Pandemic on the Coffee Sector. Future Changes and Innovations (Part 3)
Sudden and devastating, the pandemic is highlighting some important changes that could lead to innovations and transformations in the coffee sector.

Today, there is already a strong increase in online trading and webinar platforms.
Since travel, fairs and meetings between suppliers and customers are not possible, importers and roasters are replacing the physical encounter with online contacts.
The system of doing business remotely is receiving attention as it is considered more time-efficient and effective.
This could lead to an increase in the development of "blockchain" technologies and other remote management tools for supply chains.
Webinars such as those offered by the Specialty Coffee Association (SCA) have become common, as have virtual commercial events and online auctions of the Alliance for Coffee Excellence.
In addition, both organizations have already modified their protocols to avoid contamination between participants and selectors in competitions.
Further changes could be of concern to the foodservice sector. Companies will have to become increasingly digital. Online orders and home deliveries should become the norm.
For some smaller companies, this could mean operating only as packaging and delivery centres.
It is necessary to rethink work environments and tools in order to combine experience and safety. Booking systems and online orders will reduce waiting times.
For self-service machines, it will be necessary to have technologies and applications that, for example, enable the customer to choose and pay for a drink, without touching the screen.
Some coffee roasters or machine manufacturers could support catering operators economically or with other initiatives.
The duration and magnitude of the crisis are not yet predictable. Therefore, important changes and innovations will be needed to face the challenges and adapt to the changes underway.
These will be the only tools that will allow operators to overcome the difficult period, mitigate losses and start over.
Read also Part 2: Impact of the Pandemic on Coffee Consumption 
Read also Part 1: Impact of the Pandemic on the Coffee Production Chain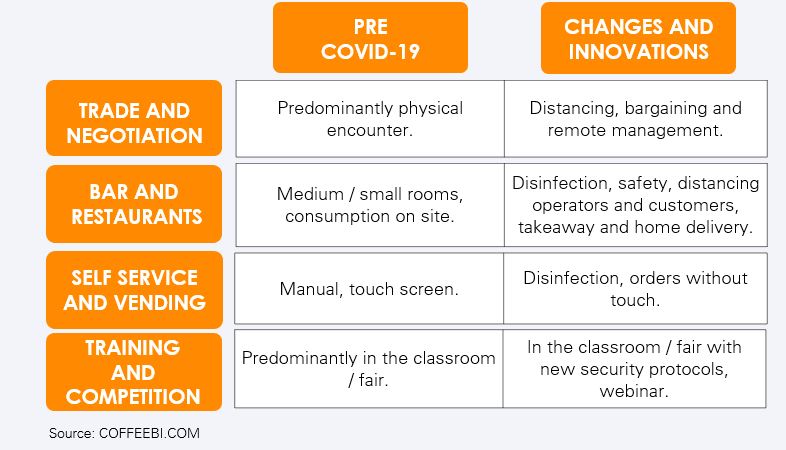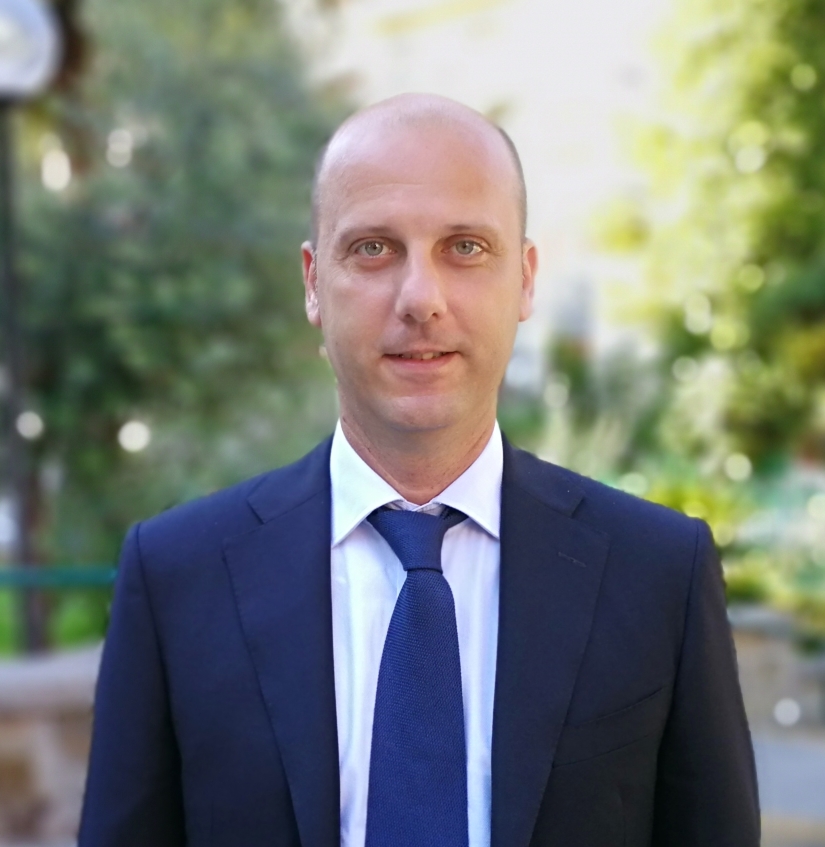 About 20 years of experience in competitive market analysis, data surveys, worldwide markets, and significant experience in the study of the coffee industry, especially in B2B, HORECA and professional markets.
In charge of selecting the appropriate research methodology and supporting techniques to meet customers' business objectives, with specific expertise in research plans and questionnaires.
Consultant in interpreting data, writing reports, and making actionable recommendations.
For Mariano, coffee is not only a job but also a passion.