Covid-19: Economic Impact on the Indian Coffee Industry
As per The Hindu, India's coffee exports for the fiscal year-ended March 2020 was at a nine-year low in dollar value terms with the emergence of the Covid crisis at the end of the period impacting bean shipments. Coffee shipments stood at $742 million, a 12 per cent decline over the previous year's $848.66 million.

Trade disruptions during the pandemic
India's coffee exporters are amidst deep financial crisis with the state and Central governments announcing a lockdown to contain the spread of Covid-19 across the country. Banning of coffee exports from India to Europe has had an unprecedented impact on the Indian Coffee Industry.
As a result, around 21,000 metric tonnes of coffee valued at over Rs 400 crore is stuck at coffee curing centres and various ports for non-availability of permissions to export.
"Coffee curing centres in Chikkamagaluru, Kushalnagar (Kodagu district), Mangaluru and other places are currently holding an estimated 20,000 metric tonnes of coffee and another close to 1,000 tonnes are lying at Mangaluru and Kochi ports for lack of shipment permits", as reported by Deccan Herald.
Coffee exports to Italy suspended
Italy, which is the largest market for Indian Robusta and where nearly 65,000 tonnes are imported annually is anticipating a 10-12% drop in consumption due to covid19 outbreak and related restrictions. This resulted in the country's overall coffee exports coming down by around 3.2% for the financial year ended March 31, 2020. Exports marginally declined to 325,396 metric tonnes (till March 18, 2020) compared with 336,131 metric tonnes exported in the same period of previous fiscal.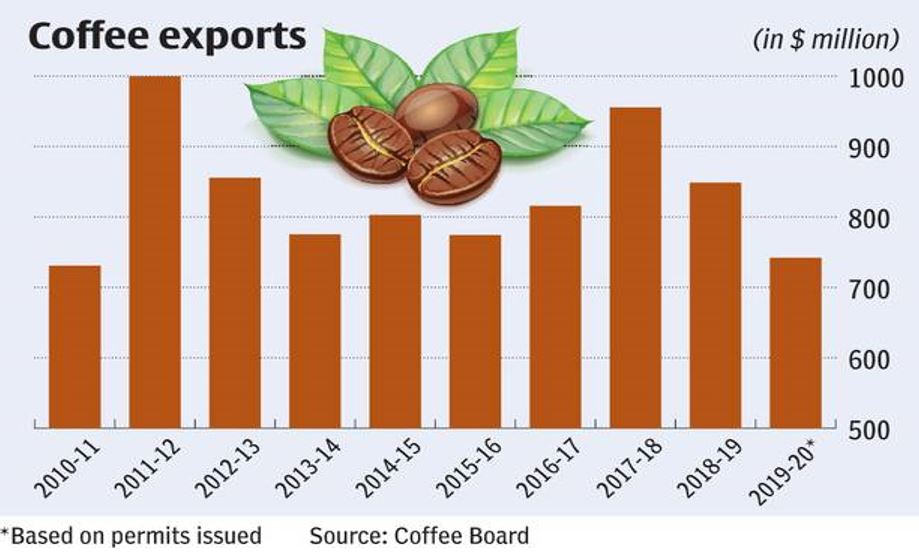 Changes in supply and demand
While the plantation sector in the South Indian state of Kerala anticipates huge losses due to Covid-19, coffee prices have been on the rise due to high demand and low supply, is a trend that is likely to continue.
According to a market report by the Coffee Board of India, as on April 24, Robusta prices based on The London International Financial Futures and Options Exchange (LIFFE) is expected to go up from Rs 85.49 per kg in May to Rs 89.94 per kg in September.
However, coffee consumption may also contract as a result of the containment measures against the spread of Coronavirus, particularly for out-of-home consumption. On the other hand, disruptions to the supply chain both in shipping and harvesting could lead to temporary shortages in the supply, putting upward pressure on prices in the short term.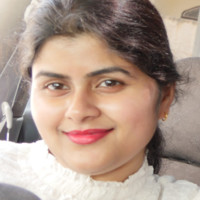 Market Researcher with more than 8 years of strategic research experience across different industry sectors ranging from Beverages to Lighting products in both Asia and Middle East-North Africa(MENA) regions.