South Korea under the microscope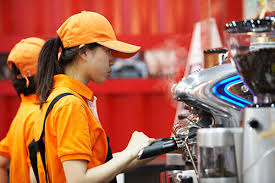 Cafe Show 2015, the 15th international and the largest annual exhibition of South Korea's coffee industry, registered the presence of about 360 enterprises from 35 countries and about 100,000 visitors, as reported by VietnamNews.
It confirmed that South Korea is a potential market for coffee exports, with a total consumption of coffee valued at US$4 billion in 2012, the 11th largest consumer of coffee in the world.
Vietnam was the largest supplier of coffee to South Korea, with a total export volume of 32,000 tonnes, worth $70 million, in 2014, the trade office said although a majority of Vietnamese coffee is used for making coffee products in South Korea.