Build It. They Will Come
'Build it; they will come.' may have worked for Kevin Costner in 'The Field of Dreams' but it's a strategy that rarely works for coffee shops.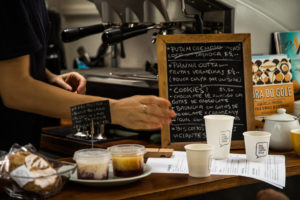 Recently we stumbled over one of the best independent coffee shops we never knew existed.
We have just been to a town that we visit very infrequently, for a crucial meeting and coming out of the big office block where the meeting had taken place we needed good coffee. We were delighted to find that an independent coffee shop had opened across the road since the last time we had visited.
The coffee was excellent, Single Origin bought from different high-quality roasters, the equipment was top end and the skills of the barista shone through in the quality of the coffee.
As fellow coffee shop owners, we soon got talking to the proud owners of this little-hidden-gem, and soon we were comparing notes.
No Marketing
Matt, not his real name, told us he did little to no marketing, no stamp loyalty card, no offers, no discounts and no VIP club. His rationale behind this was that because they do everything well people just find them and tell their friends and that's how he will build the business.
He was so passionate about the coffee, his relationships with the roasters, the quality and origin of his tea and the fact that he has sourced some of the best equipment you can get for a coffee shop, it was a pleasure to speak to him.
The question we asked him was simple, 'why when you have so much to tell people about your story and your passion is it that you don't share it in one way or another?'
His social media presence was non-existent, like most businesses they have a Facebook page but the last update was six months ago. He had and an Instagram account however when you click on the logo on his website it took you nowhere. He was not collecting the details of any of his customers to do email marketing, although he knew lots of my name and had a very regular clientele base.
Word of Mouth
He was adamant that word-of-mouth alone would get people to find his hidden gem of a coffee bar.
Now while it is entirely possible that this will happen over time, it is astounding that this should be his only marketing strategy.
Because of his location, and a lack of direct competition he was able to charge a little bit more than the chains, and by not have a stamped loyalty card, he said 'I'll just let the coffee do the talking'.
He had such a great operation it is sorrowful to see that there's no marketing at all. So he was not getting as many customers as he could.
In this day and age, it has never been easier for the independent business to market themselves for no money. Social media, bulk email, review sites, and your website can all add up to a powerful way of promoting yourself to new and existing customers.
There is no excuse at all, and by not marketing, he is depriving the hundreds of potential customers who have never visited him, from tasting the best coffee they could buy in this town. He also denies himself, his family and his team of a better living.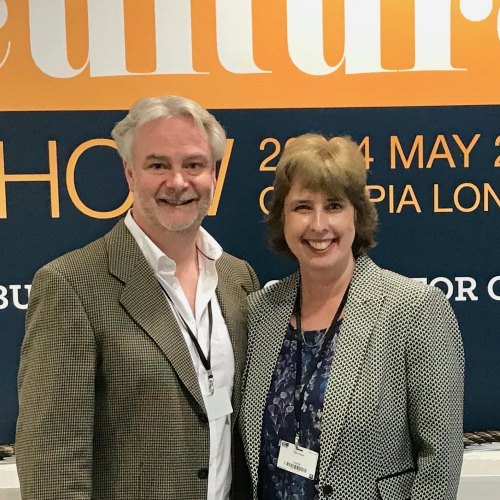 Andrew & Claire Bowen, The Coffeepreneurs, are the Authors of the Amazon best seller, 'The Daily Grind – how to open and run a coffee shop that makes money'. They are also the founders of Cafe Success, 'The ultimate resource for coffee shops'. They own and run their own independent coffee shop, Java&Co, based in Oxfordshire, UK. With over 20 years of experience in the industry, they have been franchisee's, regional franchisees single and multi site operators, as well as developing their own chain of independent coffee shops. They make coffee shop owners more money, by helping them 'Start Up, Scale Up or Tune Up' their coffee businesses.