French consortium acquires German tableware manufacturer
French consortium Groupe SEB has recently announced the signature of an agreement with KKR. According to this agreement, Groupe SEB acquires WMF, a German group producing coffee machines and cookware. Thus the company has affiliated another old and famous brand to its list of iconic names (together with Schaerer, Silit, Kaiser and HEPP, among other).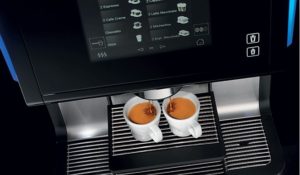 According to the press release on Groupe SEB site, the transaction value is €1,585 million, based on a purchase price of €1,020 million and on €565 millions of assumed net debt, as of 31st of December 2015. In addition, the Group takes over €125 millions of early retirement and pension liabilities.
This acquisition will allow Groupe SEB to strengthen its position in the world coffee machine market and to strive for becoming number 1 cookware seller in Germany, as well as to get access to 200 retail stores in the country.
Groupe SEB is planning to gain an amount of yearly synergies estimated at around 40 million euros from 2020 on.
The WMF Group was founded in 1853. It started as a metal repairing workshop and now specializes in three types of products: professional coffee machines, small home appliances including cookware and equipment for the hotel industry.
The company owns 8 production sites: 4 in Germany, 1 in Switzerland, 1 in the Czech Republic, 1 in China and 1 in India, as well as a wide chain of retail shops. It employs 5,700 people in 16 countries; 3,800 of them work in Germany.
KKR acquired WMF in 2012.