PJ's Coffee of New Orleans comes to Vietnam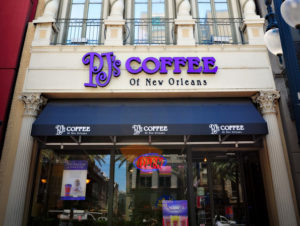 PJ's coffee of New Orleans aims to extend business overseas with the opening of their first store at Vietnam's Ho Chi Minh city at Vincom B centre shopping mall (Dailyjournal.net).
The company even plans to further extend the operation by opening another store in Vietnam by this December and ten more at different international locations in the next five years.
Originally the PJ's business is Louisiana based and has a total of 84 stores over seven different US states. The company is joining many other US based companies that are already operating in Veitnam, including StarBucks, KFC, Mc Donalds and Burger King.
PJ's was founded in 1978 by Phyllis Jordan. TRG International has been chosen as Vietnam's master franchisee by  Ballard Brands LLC, PJ's parent company  .
The company sees good business potential in Vietnam.
Writer and content contributor for international magazines and websites.
Nida has been writing professionally for CoffeeBI since March 2016.
Interesting content? Share it with your colleagues