Good Food Awards Names 25 Coffee Roasters for Finalists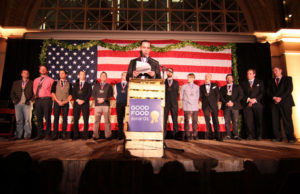 The 2017 Good Food Awards has named 25 US coffee roasting companies as finalists. According to the GFA, 2,059 entrants were competing for a place meanwhile 292 companies were selected in the beer, charcuterie, cheese, chocolate, cider, confections, fish, honey, oils, pantry, pickles, preserves, spirits, and coffee categories. In it's seventh year, the award selected winners in the 14 categories including the newcomer, preserved fish.
To be eligible for the coffee entry, the companies have to be certified through at least one or more of the following: NOP Organic, Fair Trade (FTUSA/Fairtrade International), SMBC Shade, Rainforest Alliance, C.A.F.E Practices, 4C/CAS – Global Coffee Platform, Demeter Biodynamic. In addition to that, it must be roasted in the United States of America.
Evaluation was done on Espresso Supply/Bonavita and Baratza home brewing equipment. Blind Tasting was overseen by The Roasters Guild. Winners of the GFA for coffee were sorted out by their coffee flavor (sweetness, balanced acidity and aromatics). Emphasis was laid on fairness and transparency from coffee seed to cup.
Committee chairs for the coffee category included Devorah Freudiger, who is the current Director of Retail for Equator Coffees; Dani Goot, who started his coffee career as a barista at Java City in Sacramento; and Jen Apodaca (Chair Emeritus), who started roasting coffee for McMenamins Inc., Portland, Oregon in 2005. Committee members included Maria Cleaveland, Director of Commercial Sales at Espresso Supply, Norbert Niederhauser, CEO of Cropster Inc. and Stephen Vick, Coffee Procurement & Quality Manager for African Coffee Roasters & Resident Coffee Expert, Beanstock.
The Good Food Award dwells on quality and sustainability, ethical sourcing and production practices. From the various category, only coffee has an ingredient that is not produced in the United States of America. Coffee is usually sourced from developing countries. Only four coffee producing countries will be represented with 19 Ethiopian coffees (washed and natural-processed), four from Panama and one from Guatemala and Kenya each.
Winners will be honored on January 20, in San Francisco at the 2017 GFA Awards Ceremony. Good Food Awards is organized by Good Food Foundation with collaboration from food producers, writers, chefs and food-lovers (Daily Coffee News, Good Food Awards).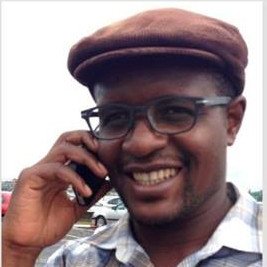 I am a blogger and an experienced freelance digital content writer with focus on small business, finance, agribusiness and tax law.