Pros and Cons of the Most Common Coffee Machines at Workplace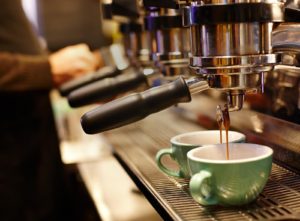 It is indisputable that coffee machine represents an essential equipment of every work environment. Coffee break provides a welcome pause during meetings and in general plays a crucial role in social life of a workplace. Coffee keeps people alert and makes them more productive. That is another reason why every employer should consider having a machine that serves coffee beverages.
No matter if we talk about single serve coffee machines, manual espresso
This content is reserved to the members of the CoffeeBI Community. 

To continue reading, register for free or sign-up here.
Jana is communications and content marketing professional based in the lovely city of Copenhagen, Denmark. She currently works for Market-Inspector.co.uk, a B2B marketplace for businesses and institutions in Europe focusing on coffee machines market. However her interests go beyond coffee related topics to such as travelling and volleyball.