CoffeeBI Celebrates Its First Anniversary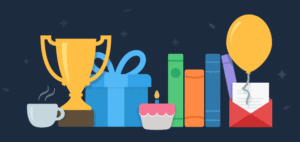 CoffeeBI celebrated its first anniversary on January 1st. It's an important milestone for us, remembering that we started 12 months ago, and have continued thanks to the passion of a very small team. Now we are proud to be able to celebrate the loyalty of a tireless team of worldwide reporters, expert consultants, and clients who favoured and stuck with us.
Over the last 12 months we have extended our services with the objective of giving you an increasing number of services around your business in the coffee industry: from business insights to market research, from a marketplace for your advertising to a complete calendar with events, fairs, and exhibitions.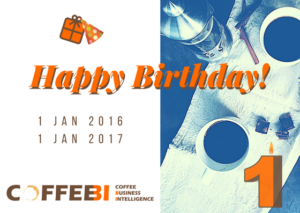 We want to take the chance to announce our first big news for 2017. By signing an agreement with 5 research agencies, CoffeeBI is going to become the biggest e-commerce platform with reports on coffee, equipment for the coffee industry, and machinery and plants for coffee processing.
We are very glad to celebrate our first year with you and we thank you for your loyalty.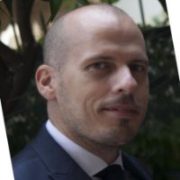 Creative and business-oriented, with about 20 years of experience in marketing, research, and customer experience, he merges analytic thinking with a strategic view, into a continuous research of cutting-edge ideas to help business growth. Co-founder of CoffeeBI, since 2015 he has leading its marketing strategy, by finding new ways to use marketing with technology in every phase of CoffeeBI life cycle.
Interesting content? Share it with your colleagues