People in Moscow Were Buying More Coffee in November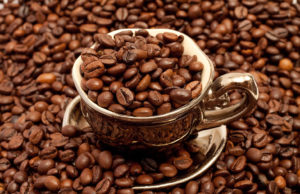 In November 2016 people in Moscow were buying coffee 5% more often than in October 2016 and November 2015, according to Romir Research Holding,
The research company explained this growth by the decrease in prices for coffee in November. At the same time people were buying less milk, bottled water, and chocolate.
In general, in Russia coffee got 4.8% more expensive during the year; milk and chocolate went 11.5% and 9.8% up respectively.
As reported by AbNews.nu, Bottled water got 4.6% cheaper, and people were buying it 10% more than in November 2015. The amount of chocolate purchased also rose by 2.4%. As for milk and coffee, people in Russia were buying it less often – by 6.5% and 2.7% respectively.
Romir Research Holding is a private research company that is an exclusive representative of Gallup International/WIN in Russia.
The research of coffee consumption was based on bar codes scanning data from 180 Russian cities with the population of more than 10,000 people.
Interesting content? Share it with your colleagues