Two American Giant are Interested in Acquiring Java House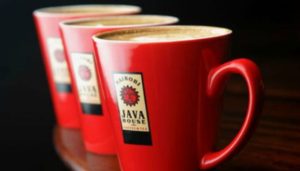 Carlyle Group and TPG Capital are the two giant American private equity firms interested in making a deal for Java House; a deal estimated to be worth some $100 million, as reported by forbes.com.
Java House is an East African coffee chain founded by two Americans; Kevin Ashley and John Wagner in 1999.
According to businessdailyafrica.com from a single shop offering tea and coffee, the company has expanded to more than 50 outlets in Kampala, Nairobi and other Kenyan towns such as Mombasa with an expanded menu featuring international cuisine. Java House has around 50 outlets in Kenya and Uganda and employs around 1000 people. According to what Kevin Ashley told Business Daily (a Kenyan newspaper) in 2015 the company's annual revenue was $30 million as quoted by Forbes.com.
Emerging Capital Partners, a Pan-African private equity firm took most of the Java House's stakes in 2012. ECP currently owns an estimated 90% stake in the company. Now the two American private equity firms are bidding to acquire the coffee chain from ECP. Forbes.com further stated that no statements have been released so far from either of the parties with TGP declining to comment while Carlyle Group remained unresponsive when asked for any input.
Writer and content contributor for international magazines and websites.
Nida has been writing professionally for CoffeeBI since March 2016.