Vietnam Coffee: Robusta Prices Reached Their Highest In Five Years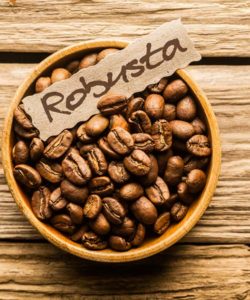 Robusta prices are rising worldwide foreseeing its decreased yield in major Robusta growing areas like Vietnam and Brazil and so in Vietnam Robusta prices reached their highest in five years in the month of March (2017)– reports economiccalendar.com.
On one hand, the changing climatic conditions are forcing coffee farmers to fold their coffee growing business causing prolonged dry conditions, like in Brazil's state of Espirito Santo where the farmers are replacing their old coffee trees with pepper plants as mentioned The Financial Times. While on the other hand, changing climate caused a prolonged rainy season taking rains to the month of December instead of ending in month of October. As a result the crop harvest got delayed.
Not only are more black and broken beans expected due to extended rains, but also the available useable robusta bean stock is expected to decline. A decline of about 20% was already in order, foreseeing the number of aging coffee trees. Unexpected rains have added to the possibility of even less robusta stock that would possibly meet the export quality in Vietnam.
Director General of Intimex, Do Ha Nam indicated in mid March, telling VnExpress International that a shortfall of robusta beans is likely to occur in coming months of May and June. Director to Vietnam's large export firm also added that increasing robusta export is also one of the reasons Vietnamese robusta stocks are declining.
Increasing exports are undoubtedly good news for Vietnamese coffee industry which suffered a setback was when Brazilian government reversed its decision of importing robusta from Vietnam this February. Increasing prices will hopefully also make up for the Indian ban over robusta imports from Vietnam.
Writer and content contributor for international magazines and websites.
Nida has been writing professionally for CoffeeBI since March 2016.