10 Instagram Accounts That are Shaping the Coffee Industry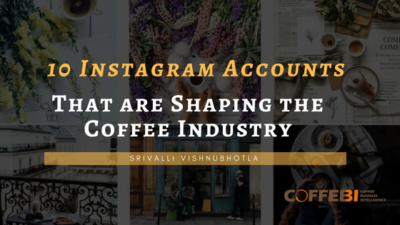 It is no secret that coffee has grown to become one of the most instagrammed drinks today, and no matter the time of the day, you will find at least one coffeegram on your Instagram feed. The most commonly captured types of coffee are lattes and cappuccinos, but new coffee crazes are constantly evolving, even as you are reading this.
We cherry-picked some of the most inspiring Instagram accounts with creatively styled and themed coffee creations. They will not only make you crave a steamy cup of coffee but are also worth keeping an eye on as they are shaping the coffee industry with bold creations and kooky designs.
Coffee'n Clothes is a full service digital media, coffee brand, and commerce company. Their goal is to be the best in the world at making coffee more shareable and chic, featuring it as a must-have accessory. It's safe to say that their stylishly caffeinated Instagram account with more than 300k followers has completely stolen the limelight from its competitors.

Coffee and Seasons is a Parisian account created by @clangart and @marieinmay. It revolves around the four seasons capturing coffee like a French lady: effortlessly chic, timeless and elegant. The well-styled combination of blooms and brew will make you contemplate your third cup of coffee and a big bouquet with fresh flowers.

Coffee Props connects almost 100k people worldwide through their common passion and expressive appreciation for coffee. They bring experts together to share their knowledge and best practises with like-minded enthusiasts. Whether you are a barista yourself or simply have espresso-filled dreams, this account with minimalistic and clean photos is for you.

When you enter the universe of Book of Coffee, daydreaming begins. These eye-popping images have got everything covered from coffee shops through mouth-watering coffee specialities to stylish coffee gadgets and accessories in one feed. What's more, they support fair trade coffee and local coffee shops, as if you needed another reason to follow them.

Caffeine Couture combines coffee with some of the most stunning patisseries, bakeries, and cafés around the world. The result is a feed of well-edited and detailed photos of photogenic coffee creations and dreamy places you'd rather be. This match made in sweet, caffeinated heaven will give you travel inspiration while you are sipping your morning cup of joe.

Man Make Coffee is Andy Anderson's account that aims to connect a global community of followers who are all fond of coffee. 200k people can't be wrong. Man Make Coffee uses well-chosen filters and displays playful setups in fascinating surroundings. He accepts submissions from all around the world, so you can have your own shot featured if you tag it with the #manmakecoffe hashtag.

Barista Daily is a feature account run by Australia's largest online coffee brewing and accessory retailer. They live up their promise to spoil your eyes daily by showcasing coffee in all its forms. By tagging @baristadaily you can use their content and vice versa: if you add their hashtag #baristadaily to your shot, you might end up being posted on their page.

Daily Coffee Sessions is your daily dose of coffee inspiration with quotes and photo-perfect coffees. This account has one of the most fun and varied feeds on the topic. If you feel inspired, you can submit your entry using the hashtag #coffeesesh to contribute to their wide variety of shots.

Books and Beans is run by a literature professor, Etaf Rum who started the account purely to inspire her students to read. Today she provides coffee and book inspiration to over 150k followers. She still claims that she rarely reads without a steaming cup of coffee in her hand. While coffee paired with a book is not a new concept by any means, she takes it to a whole new level with unique, top-notch compositions.

10.) Coffee and Art @bernulia
28-year old Italian illustrator Giulia Bernardelli is using coffee, wine, and chocolate to make art. It all started when she knocked over a cup of joe and got inspired by the interesting shape of spilled coffee. Today she is telling stories with coffee stains to her almost 100K followers. She admits that none of her creations are planned in advance, she prefers to stumble upon her next idea by chance.

Go digital and make your shop smarter with the first digital loyalty app with automatic tools: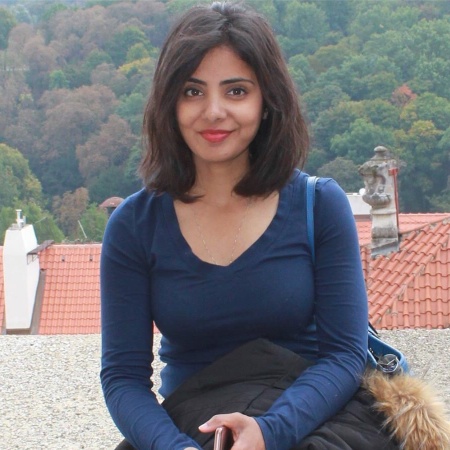 I'm a marketing professional working in Copenhagen. I write for a B2B digital marketplace in Europe specialised in the coffee machine market.