How to Find Customer Touch Points Offline (Part 2)
Do you still believe people are walking into your coffee business right away once you've opened your doors?The truth is, no one is stumbling over your café, coffee shop or roastery nowadays anymore. The local coffee market got dense, especially in bigger cities with new shops opening every month and more options for your customers and with no need for them to even leave their neighborhood anymore.
So, what can you as the owner of your café, coffee shop or roasting business do to raise awareness of potential customers? How can you be more visible for your customers in your very neighborhood?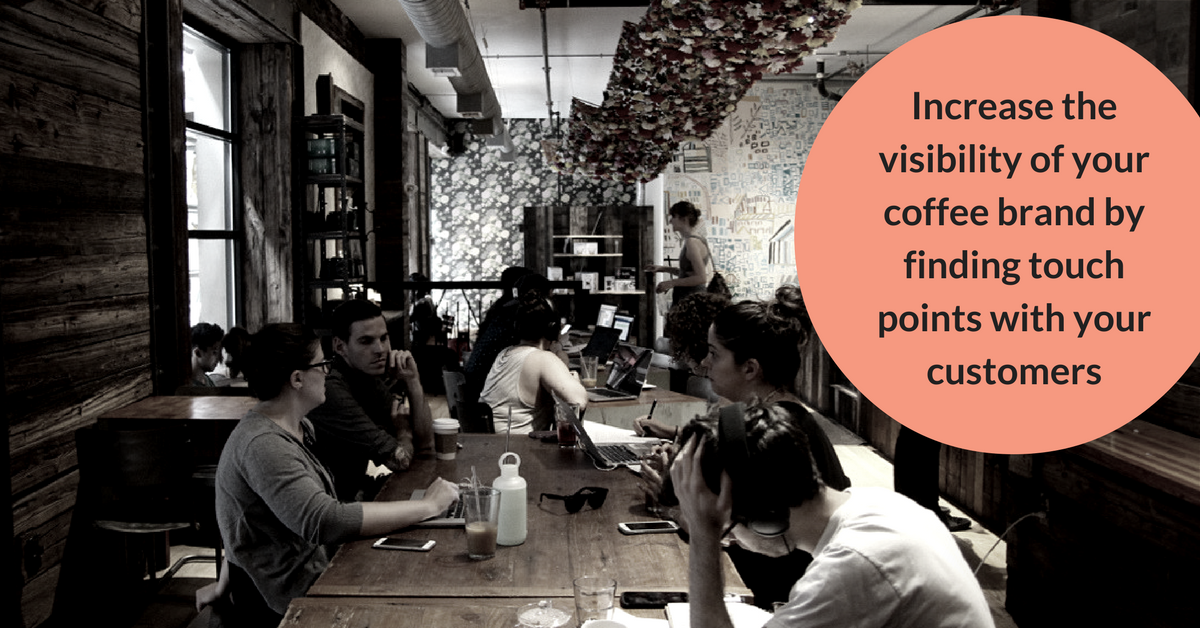 Back to the drawing board first!
First things, first, though! Before thinking about strategies to increase your visibility, make the check!
Your WHY
Do you know what your coffee brand stands for? Do you know what your coffee business is all about? What makes your coffee/your products better than those of your competitors?
Your customers
Do you know, who's coming to your coffee business? Do you know what kind of people you want to have in your shop? Make sure, you have a clear image of that person in mind or better on paper.
Your offer and the benefits for your customers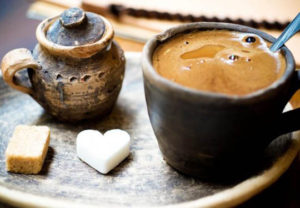 What are you offering your customers? Can you provide great and consistent quality for everyone coming to your shop? Can you fulfill the needs and wants of your customers with what you're offering?
Unless you don't know, what your business is all about and why your customers should buy from exactly you, not someone else, every effort in terms of making your coffee brand more visible for potential customers might be less effective.
What are your goals?
Before thinking about certain customer touch points for your coffee brand, think about your goals, too! With every strategy you set up, with every step you take for increasing your visibility, make sure you know what you are trying to achieve. Your goals can range from short term to long-term goals, from raising awareness for your coffee business that you just opened to getting more people in for your coffee courses. Write those goals down and the part of your (potential) customers you are trying to reach with that very goal. If you're just starting out, focus on only one goal and customer group. Prioritize!
Find touch points with your customers
Think about your customer again. How did most of them get in touch with you? How did they find you? If you're not sure about that, ask new customers about that fact!
Word of mouth
Offer a free sample of your coffee or something else in return! And always try to leave a great impression among new customers. Word of mouth or recommendation is the best way to increase the visibility of your coffee brand. People likely will tell about a positive experience they had with your brand. If it turns out that most of your customers found you by walking through their neighborhood and your fun signage grabbed their attention? Congrats! Improve exactly that! Make your signage even better. Create a window decoration that sparks the interest of your customers walking by. But, often this is isn't the case…!
What can you do about that now? Well, if you're thinking about your goals again and the people whose attention you are trying to get. Where can you find potential customers? Where do they usual go? What can you offer them to get them coming to your shop? Depending on your goals, your customers and your offer you might want to check out other local businesses companies, universities and such.
Check out your community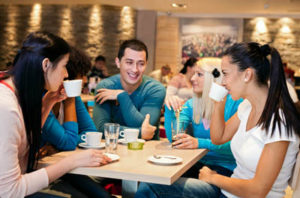 Let's say, there's a university close by your shop, but you didn't manage to get those students coming in just, yet. Find out about certain university events where you can offer your coffee, maybe even free in the beginning. Don't just leave leaflets; let them try your coffee!
What about all those business people passing by your doors every day? Can you find out about their routine? Where do they eat lunch? Can you offer a lunch deal for them? Are there other small businesses around your shop, like sports clubs, hairdressers, etc.? How about talking to the owners of those shops and ask them, if you could offer a free coffee to their customers/members?
If you're just starting out with your business – or maybe you haven't even opened, yet, and are still trying to figure out, who your potential customers are and what the neighborhood, you're about to open your business in, is like – check out your community! Go to bars, to clubs, to restaurants and other small businesses. Talk to the people living in the area or visiting those places. Maybe even talk to the owners of those businesses.
Head to community events, street fairs and festivals. What is the atmosphere like there? If you have the chance and already have the equipment set up and ready to use, offer your coffee at such events! Raise awareness for your brand before you even opened your shop! And, always always talk to people! Make yourself known! Talk about your plans and your future coffee business! Even if you're already open for a while! Take part in the local (coffee) community. Participate! Share ideas, get advice and best practices!
Other coffee business near you, are businesses to learn from in the first place, not businesses to take away your potential customers. They're with you on the local (coffee) market and can share some interesting facts you might not even have thought about, yet.
From touch points to more visibility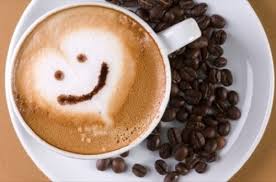 Increasing the visibility for your coffee business and raising awareness among your potential customers isn't just done by offering discounts or specials. It's not enough to have a great signage outside your doors. 
Making your coffee brand more visible 'on the street', already starts with your WHY. It starts with knowing about your customers and your offer as well as the benefits your products have for your potential customers.
Before spending your budget on creating leaflets or other Marketing material, think about your goals for certain activities and where to find the people you are trying to attract with them. Finding touch points with your customers is the key to attracting new or more people to your coffee business and to increase the visibility of your coffee brand.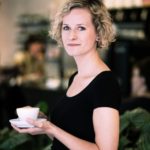 Simel.Coffee stands for the merging of specialty coffee and Marketing. The person behind Simel.Coffee is Melanie Boehme, Coffee Marketing Consultant and branding expert for specialty coffee shop businesses.
Melanie Boehme supports busy coffee shop owners and managers with her inspiring Marketing strategies (offline & online) on their way to a successful & thriving coffee business that customers just love going to.
Interesting content? Share it with your colleagues