Coffee Conquers the World
Milan – Black, bitter, lingering and stimulating. Healthy and convivial. Capable of being frozen or boiled. Able to adapt to the world of pastries or to gastronomical delights, without losing its aromatic soul. Coffee is all this and more: a precious, unique product that is unremittingly conquering the world. A product that has made its home at HostMilano, at the historic Sic – the International Coffee Exhibition, which for 24 editions has been welcoming the entire Coffee supply chain and its satellite industries. The proximity to other HostMilano sections, Gelato and Pastry in particular, offers exhibitors numerous business opportunities arising from the prevailing trend of contaminating different sectors. Thus, coffee is increasingly being offered in retail contexts, and becoming an essential element to expand the offering (and the attractiveness) of ice cream parlours, pastry shops and bakeries, with which sectors it has always shared a deep affinity. Ice cream and coffee, in particular, have become virtually inseparable. Not only are they associated and complementary products; they also contribute to the creation of innovative desserts and high-impact recipes: from nitro coffee to creative solutions combining coffee, ice cream and chocolate, through to increasingly targeted pairings of coffee beans and aromas with sweets or spirits, just as happens with wines.
Extending over a large macro area, Sic offers visitors a unique overview which, in the next edition running from Friday 20 to Tuesday 24 October 2017 in Fieramilano Rho, will boast more than 480 companies from 37 countries, operating in the Coffee, Bars, and Coffee and Vending Machines sectors. Top industry players will be represented, with Italy in the lead: indeed, 66% of all confirmed exhibitors come from Italy, while 34% come from abroad, and in particular 16% from Germany, 12% from Spain, 10% from Switzerland, 9% from the US and 5% from France.
A worldwide success, with a particular boom registered in Asia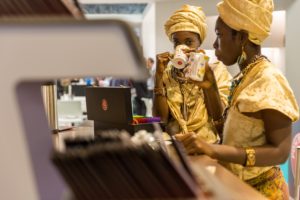 Coffee is enjoying worldwide success and conquering ever-new markets. The focus is increasingly on quality, transforming the product from a mere commodity to a refined and diversified foodstuff. The origin is becoming more and more important – a bit like the cru in wine – as are the different roasting and preparation techniques. This is what is known as the "third wave" of coffee, a movement that, according to Mintel, is led by the United States, where 27% of all new cafés adopt this approach. But the most promising market is Asia, which is opening to the world of Coffee in all its varieties, from the traditional Italian Espresso to the Americano, and through to the subtleties of speciality coffees. Coffee grew globally by 2.7% in 2016 (+ 2.5% in 2015), and three of the top five markets with the strongest growth in the 2012-2016 five year period – Indonesia (19.6% CAGR), Turkey (17.5%), India (15.1%), Vietnam (14.9%) and Chile (12.9%) – were Asian.
Interesting content? Share it with your colleagues