Caffe Bene: Two Locations Lost in the US in Running Year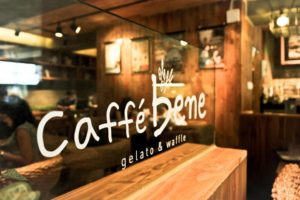 The South Korean based coffee chain Caffe Bene has lost two locations in the US so far in the running year. The first location is Caffe Bene Springfield, Missouri which was transformed into another coffeehouse in late January, according to news-leader.com. The second location is Caffe Bene Long Island which was reported closed in the middle of February, running year, by newsday.com.
Established in 2008 and gaining reputation fast, Caffe Bene came to US in 2012. Still considered a coffee giant in South Korea, the chain manages more than 1,500 stores globally (newsday.com).
The popularity gained by the South Korean coffee chain peaked in 2014 with them 912 stores operating in South Korea at that time, as reported by Forbes.com. The company gave a figure of 1,860 stores to Forbes Asia in 2014 stating the statistics referred to the "contractual stores … not the actual 'opened' stores." But then troubles began stirring and sales and number of stores went declining globally for Caffe Bene. Korean locations were left 850 in 2016. In China number of stores dropped from 600 in 2014 to 400 in 2016 and the global number of stores went down to 1364 in 2016 from 1560 in 2014 (Forbes.com).
Caffe Bene outlet at the Springfield was located in Farmer's Park. It was their only outlet in Missouri which opened in 2014. Caffe Bene website has a list of locations operating or planned for future in the US and this was Missouri's only option. The owner of the outlet, Alice Oh, said that she ended her franchise agreement with Caffe Bene in December. Her outlet will now proceed under the name of The Press Coffee & Juice Bar at the same address; 2144 E. Republic Road. The reason for terminating the contract as stated by Oh was that she "wanted to do my own thing." (News-Leader.com).
The Long Island Caffe Bene outlet was located at Great Neck on Middle Neck Road across from the train station. Although the Caffe Bene audience has an alternate location at Manhasset on Northern Boulevard, the Great Neck location was the first one to establish Caffe Bene presence in the area back in December 2014 just like the previously mentioned Springfield (Missouri) location. The Manhasset second location on the LI was opened last July. Further plans by the company show Roosevelt Field and Melville on their future locations list. No reason for the outlet closure was mentioned by the news sorce (newsday.com).
Writer and content contributor for international magazines and websites.
Nida has been writing professionally for CoffeeBI since March 2016.