Why some of the cafes and coffee shops are packed with customers every day of the week? Long queues of people patiently waiting for their cup of coffee, cappuccino or Flat White, while other places just can't seem to get customers coming in even during busy times of the day...?
You're aware of these facts, that:
providing quality with your products,
consistent branding and messaging,
putting your name out there and
promoting your coffee brand and your offer, as well as
you and your staff doing a great job with serving your customers
 are all part of the game of building a successful coffee business.
This article now focuses on customer journey and customer experience. What is meant by that?
The customer journey is everything, every step, that your customer or your potential customer is going through, when connecting with your coffee brand. Starting with hearing or reading about your name until they head to your coffee place and/or buy from you, be it at you...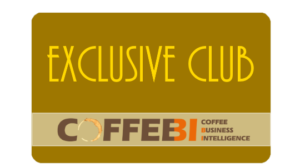 This content is reserved for CoffeeBI Exclusive Club members.  You can join our club by subscribing to the CoffeeBI Membership Program. Log in to access your Club area or sign up now, it's free: click here to sign up.