The New Vocabulary of Coffee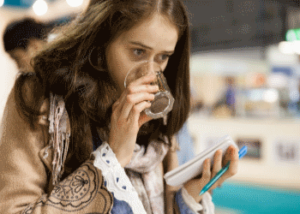 Brewing and cold brewing, Ibrik, Dripper, Aeropress and Specialty. In Italy in recent years coffee has ceased to be synonymous with only espresso or cappuccino, and its vocabulary has become enriched in ways we couldn't have previously imagined, so it befalls SIC to do no less than show off the precious coffee bean in all its global forms and variants. Make way then for a top-to-toe exploration of coffee not only as a beverage or as an object of culture or fashion, but also as an ingredient to be extracted in various ways, with the accent on experimentation and comparison between different methods.  But as well as exhibition spaces helping industry operators to deepen their knowledge of this rapidly evolving product, HostMilano 2017 boasts a full calendar of events.
It starts with "Coffee Fantasia", the competition organised by FIPE, Federazione Italiana Publici Esercizi (Italian Federation of Public Concerns), which promotes the ideas of people whose daily goal is to come up with something new in coffee, perhaps creating new sweet or  savoury recipes in the bar or in the kitchen.  The top five winners will be invited to appear at the FIPE stand in Pavilion 10 with renowned chefs in the cookery show Caffè in tavola e non solo… where they can share their own experiences and stories involving coffee, not only in its traditional sense, but also in its cookery use as an aromatic ingredient to enhance flavours and give exotic notes to recipes.  A real social event will be provided in the form of the "Discussion Packs", a format in which participants will discuss, compare and share different ways to enhance the use of coffee.
An event not to miss on 21 and 22 October is the Gran Premio della Caffetteria Italiana  (Italian Coffeehouse Grand Prix) organised by AICAF, the Italian Academy of Coffee Masters. And in the finals, supported by ALTOGA, the judges will award the top barista prize to recipes that include at least one ingredient from Italian cookery.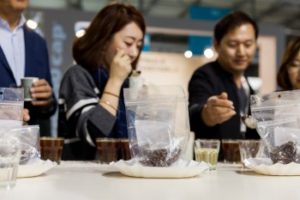 Through the setting up of various consumption experiences based on coffee and liqueurs, the new concept of Cafe Chronology (produced by the World Coffee Events team in partnership with MUMAC) will allow visitors to relive coffee culture as it developed from the early twentieth century to the present day.  This is a full immersion journey through the material and culture of the 'black stuff', with vintage machines and period aromas and furnishings.
"Magie della Mixability" (Mixability Magic) is the name given to the meeting organised by Mixer Educational where mixology masters and cookery creatives will take on tradition, explaining and teaching professionals all about the properties and benefits of natural herbs.
Hub Coffee Science on the other hand is a twin-themed workshop explaining the scientific principles that underlie the chemistry of water and coffee.
Other competitions expressly for bar counter professionals are the Espresso Italiano Champion, the race for baristas organised by the Italian Espresso National Institute (Inei): a race against the clock in which 15 international baristas strive to make four espressos and four cappuccinos in under 11 minutes. All under the watchful eyes and acutely sensitive taste buds of the Istituto Internazionale Assaggiatori Caffè (International Institute Of Coffee Tasters). Finally, the Milan Latte Art Challenge 2017, a new competition format involving 12 of the world's best Latte Artists. The event was developed by the Trismoka team.
Interesting content? Share it with your colleagues