The World's Top Coffee Makers: a Kenyan Has Broken a Record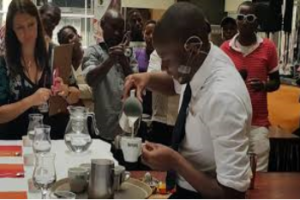 Martin Shabaya, a Kenyan, is the first African to have made it to the semi-finals of the World Barista Championship that took place in Seoul, South Korea from November 9-12 2017. This makes him the first ever from the African continent to have made it to this level.
Martin, before taking part in the World Barista Championship, was the winner of the 2017 edition of the Kenya Barista Championship. He however scored 339.0 points landing in 16th position while the winner, Hugh Kelly, scored 516.5 and so Martin failed to make it to the finals (see full list of semi-finalist).
He was however congratulated by the Agriculture and Food Authority director general, Alfred Busolo. According to Busolo, his success means Kenya is producing some of the best coffee makers who even rank alongside those from the US, where the coffee culture is far more established.
This year's World Coffee Championship was won by Dale Harris who represented the United Kingdom. In total, 58 countries took part in the competition that was hosted by Cafe Show at the Coex Exhibition Centre in the Gangnam District. The finalists included Kyle Ramage (United States), Hugh Kelly (Australia), Ben Put (Canada), Kapo Chiu (Hong Kong), Miki Suzuki (Japan) and winner, Dale Harris (United Kingdom).
The championship brings together winners of national barista championships from all over the world. The competitors are each given 15 minutes to prepare and serve 12 coffee beverages. That is, four cappuccinos, four espressos and four signature drinks that are tested by four coffee sensory judges.
The competition started in Norway and is now owned and jointly organized by the Specialty Coffee Association of Europe (SCAE) and the Specialty Coffee Association of America (SCAA).
A press release by Business Daily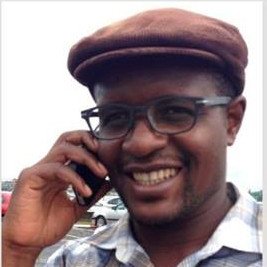 I am a blogger and an experienced freelance digital content writer with focus on small business, finance, agribusiness and tax law.